Who is attending devcom
Our attendees come from all around the world and have diverse backgrounds. We make sure you meet the right target groups in the right places.
See more demographics and statistics on our visitors in our Exhibitor & Partner Booklet.
Geographical Breakdown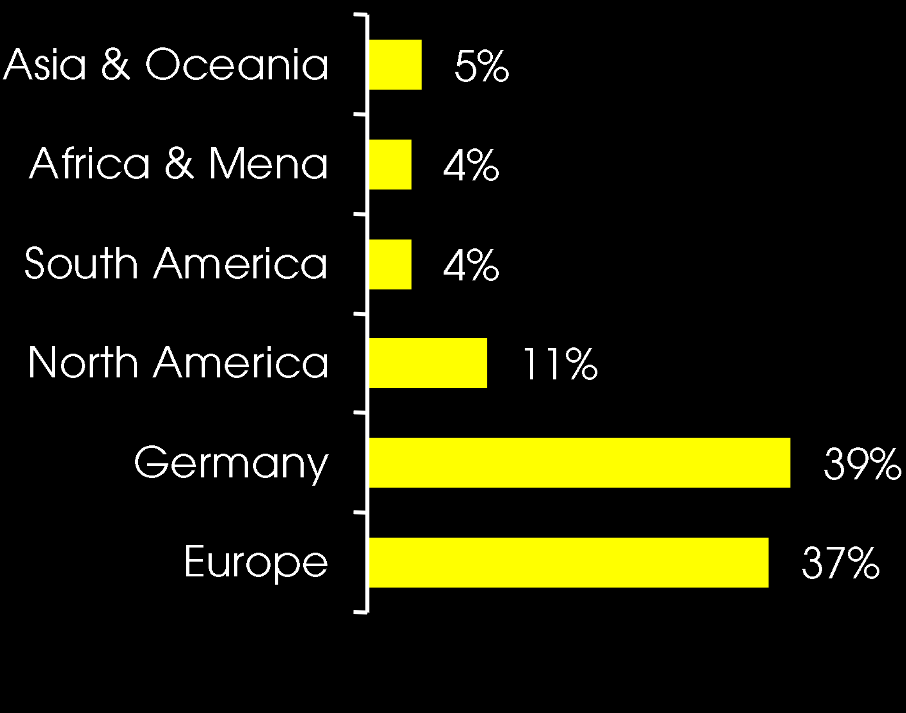 Reasons to attend devcom Developer Conference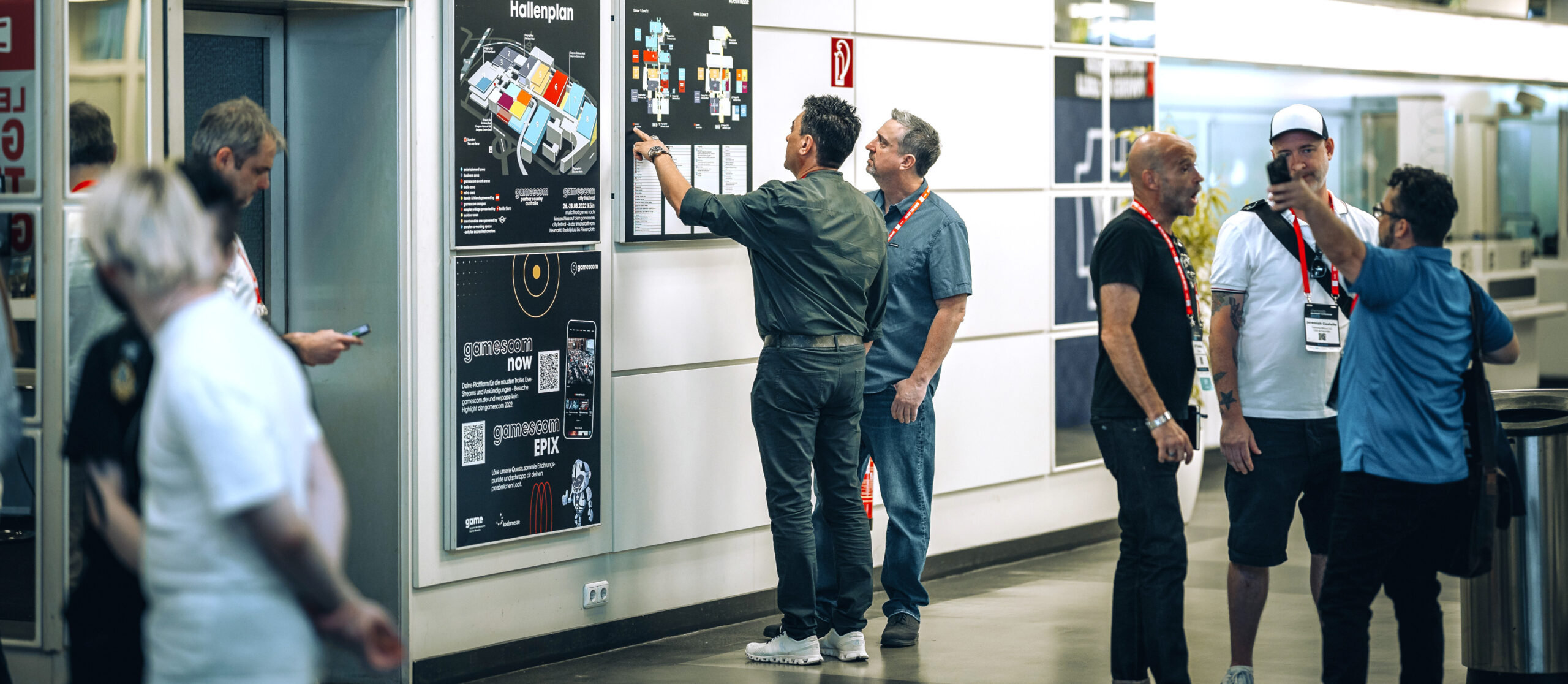 Expo Floor Map
Please reach out to our Sales team to get the most recent floor map and see which booths are still available.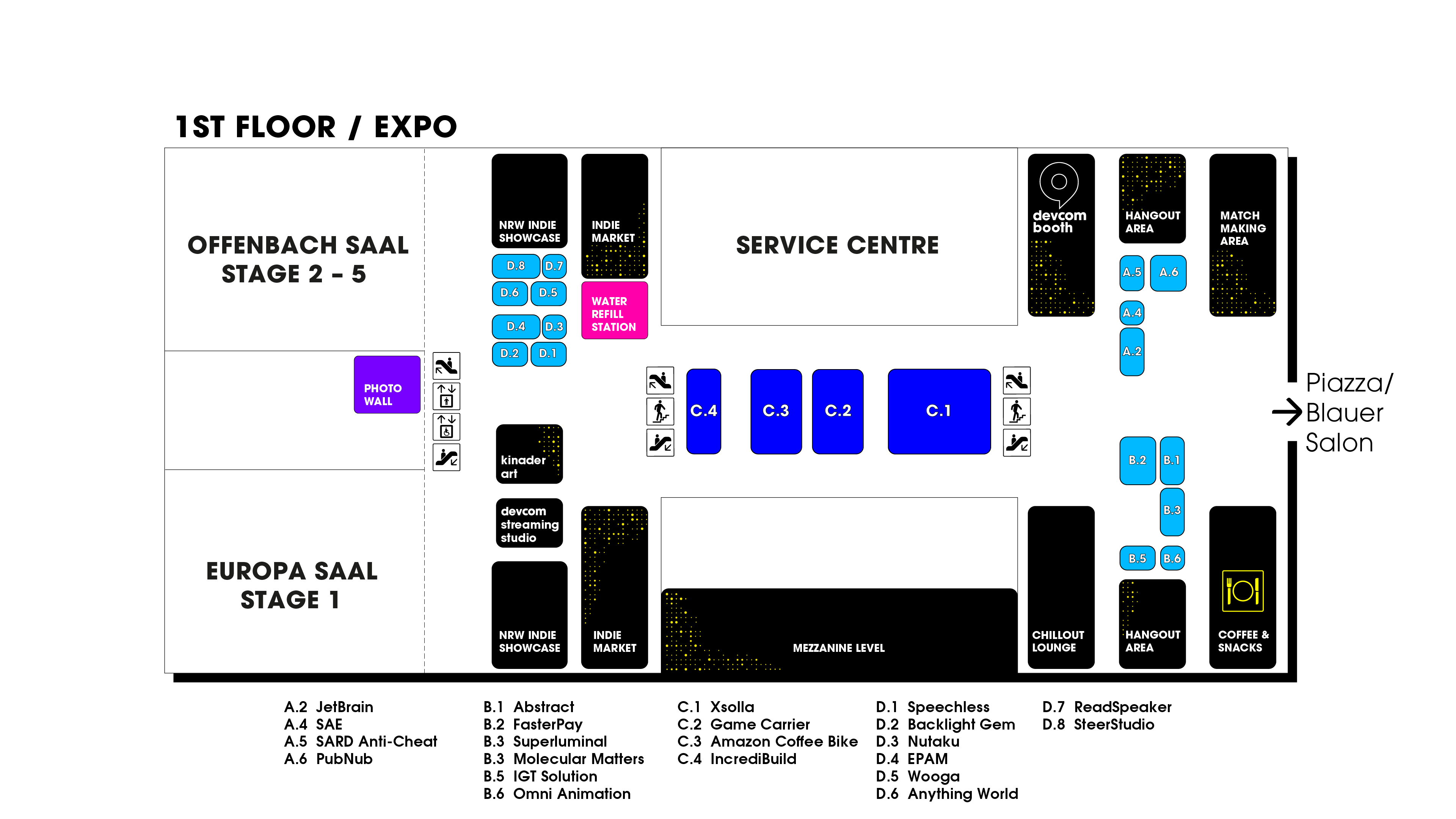 A selection of our Exhibitor & Partner Options
We offer numerous ways for you to become a devcom sponsor, exhibitor or partner and meet your target audience at #ddc2023, from physical give-aways to digital advertisement or even special sessions.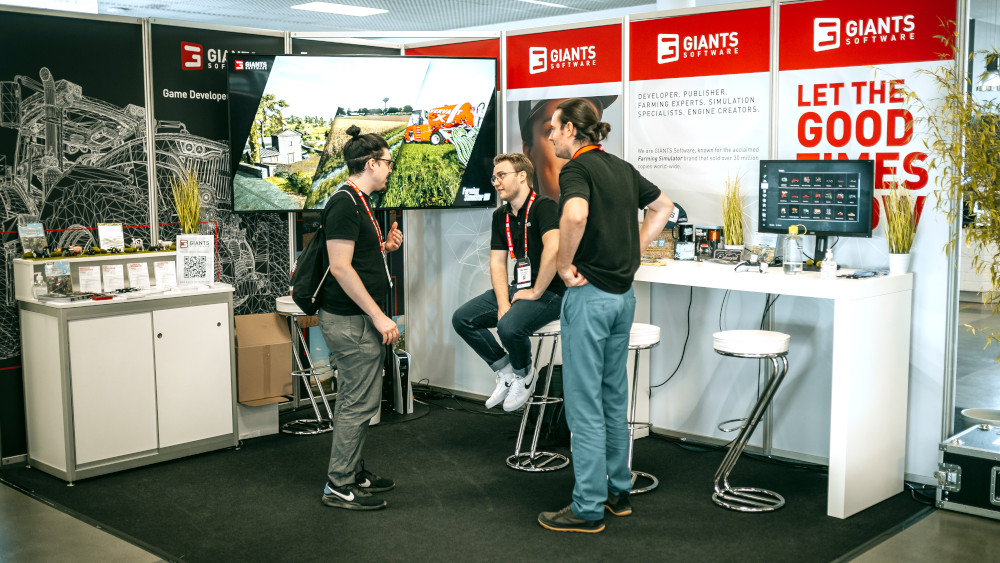 Exhibition & Booths
From modest to massive, your booth at our expo area guarantees visibility and is a great way to present yourself and to meet up.
• starting from 5,520 €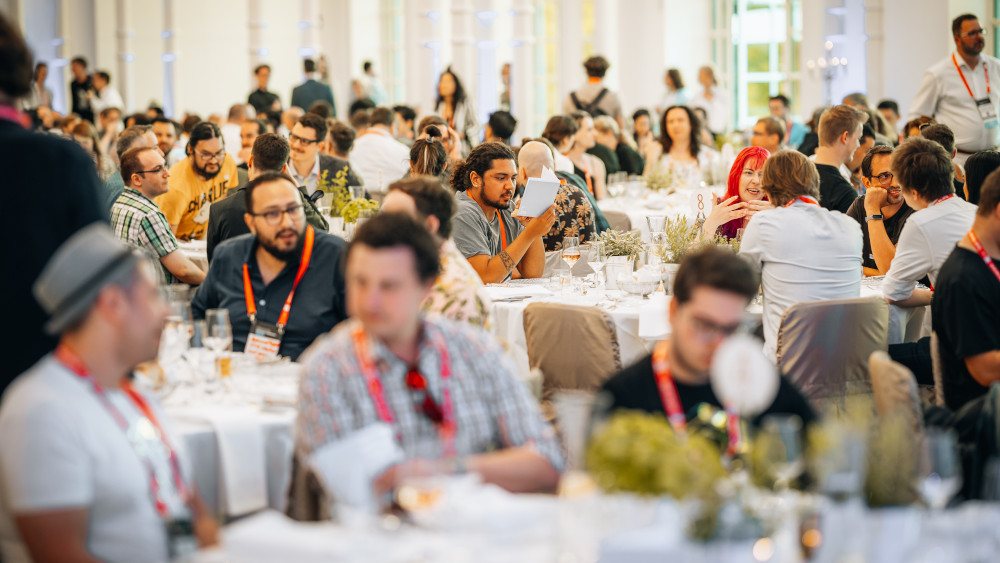 Networking Dinner
This is the event people will speak about throughout the whole week. Amazing food, a stunning location and most important: an evening with 400 industry professionals to start #ddc2023.
• starting from 30,000 €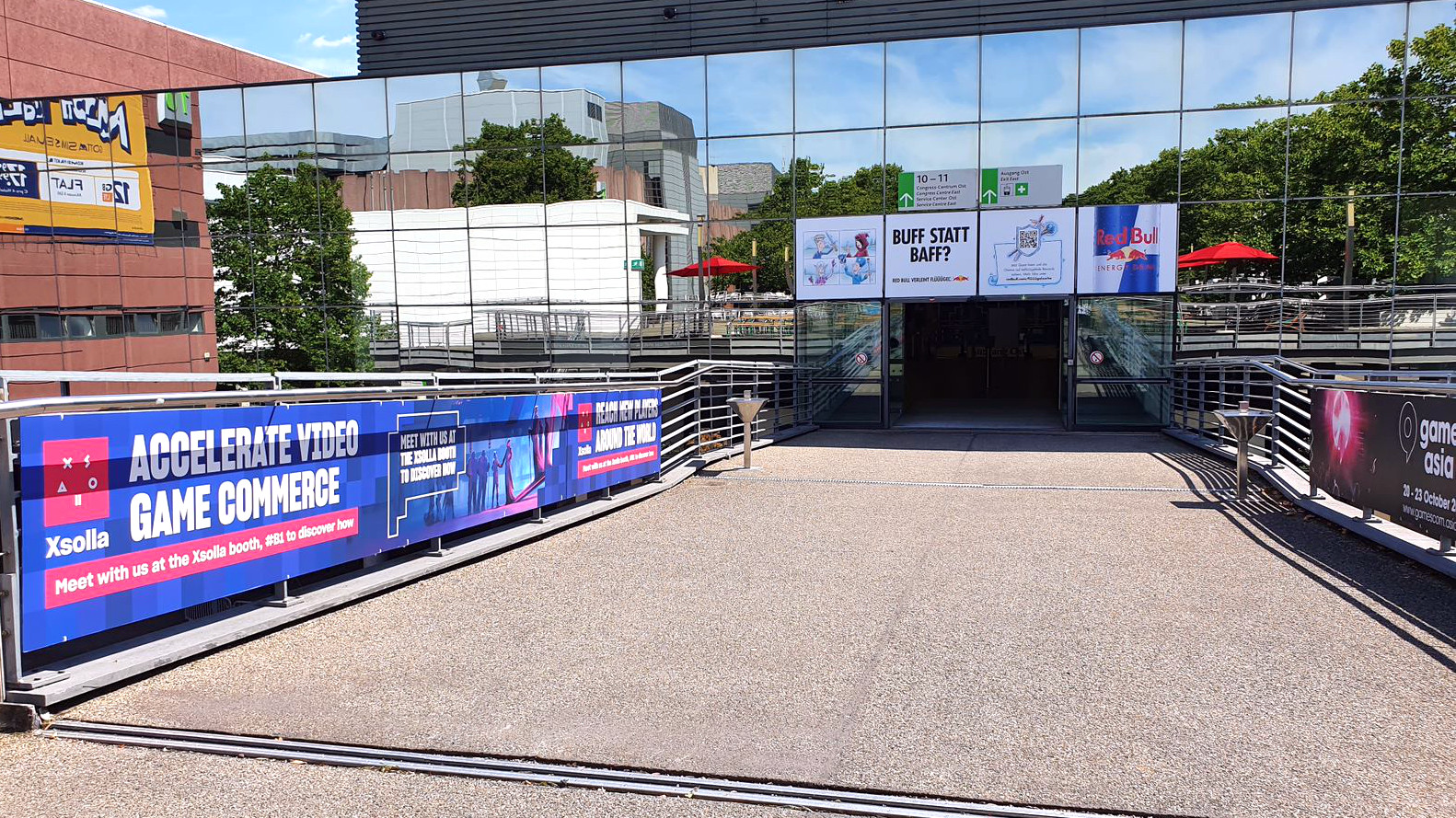 Brand the Event
Name it and we brand it! Volunteer Shirts (very popular), the conference badges, Wi-Fi service, hangout areas, floor stickers & banners. We get your message visible and even wrap the whole building if needed.
• starting from 4,250 €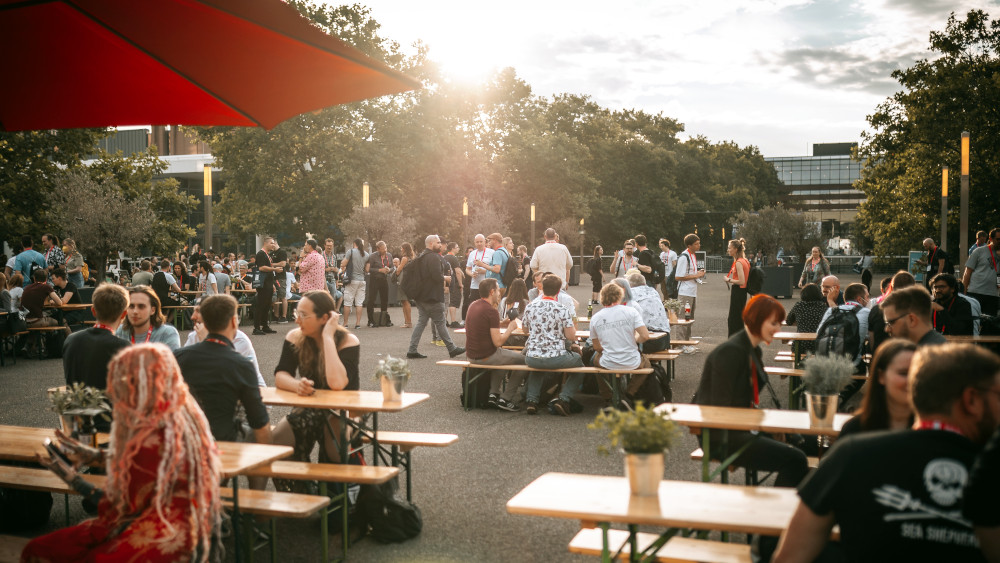 Networking Mixer & Partys
A #ddc2023 without the Sunset Mixer & Developer Party cannot be! Help us entertain the masses, bring people together and get some visibility on the way!
• starting from 10,950 €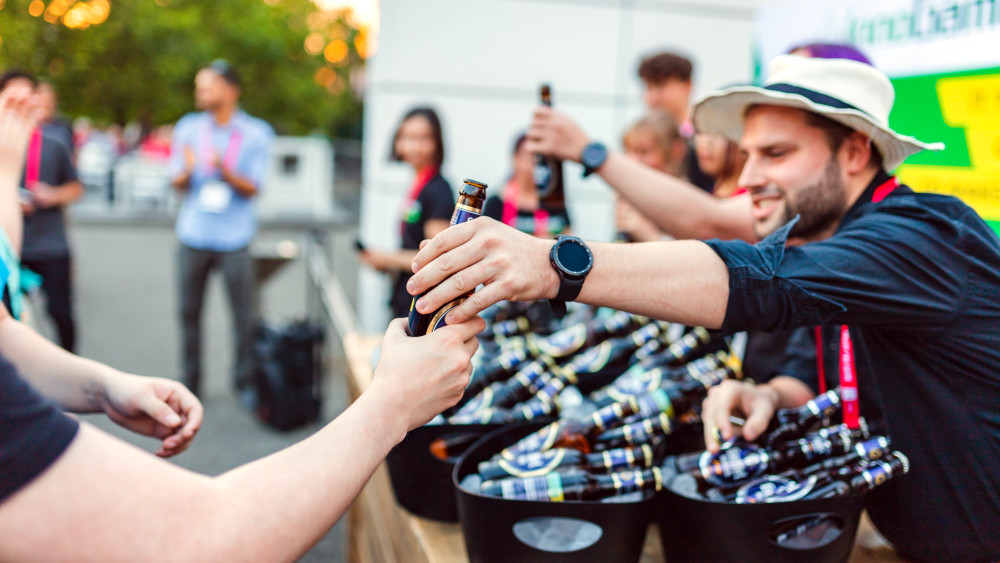 Food & Beverages
Whether you'd like to provide ice cream during hot Cologne summer days, provide a caffeine kick in the morning or have a drinks reception, we make it happen and you will be praised.
• starting from 5,000 €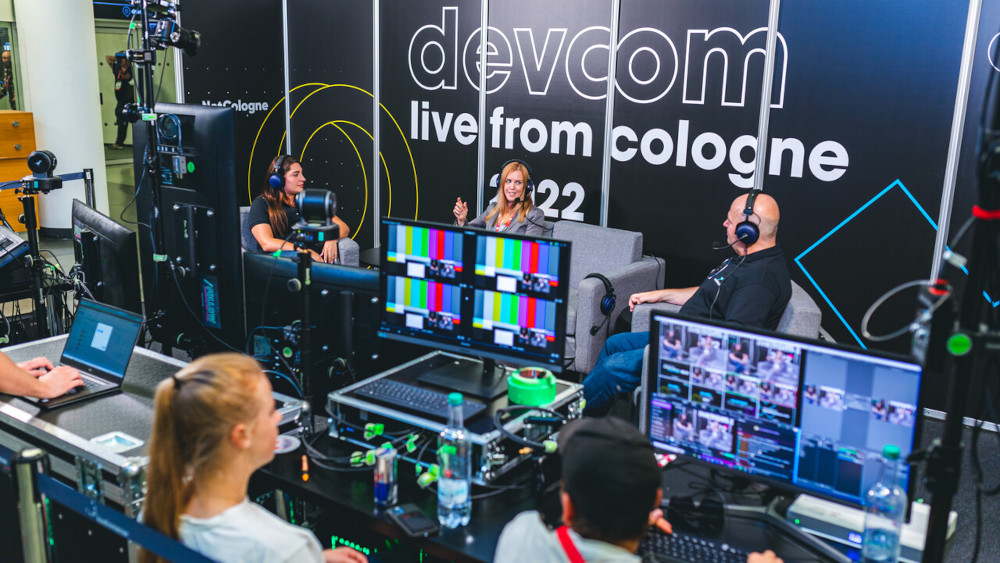 Conference & Live Streaming
Power one of our onsite stages (50-750 PAX) or go live with our on site streaming studio (2,25M unique viewers since 2020). Logo, banner or full session, we have the right option for you.
• starting from 800 €
Talk to us and team up for #ddc2023!
Brand awareness, knowledge sharing, talent acquisition or generating leads – what are you aiming for, or do you want it all?
We support you on meeting your goals by providing turnkey options and individual offers hand-tailored to your needs.
Get in contact with us and let's talk about devcom Developer Conference!
Exhibitors & Partners at #ddc2023