August 20 – 22, 2023 │ Cologne, Germany

August 20 – 22, 2023 │ Cologne, Germany
Thank you for attending #ddc2023!
See you again next year!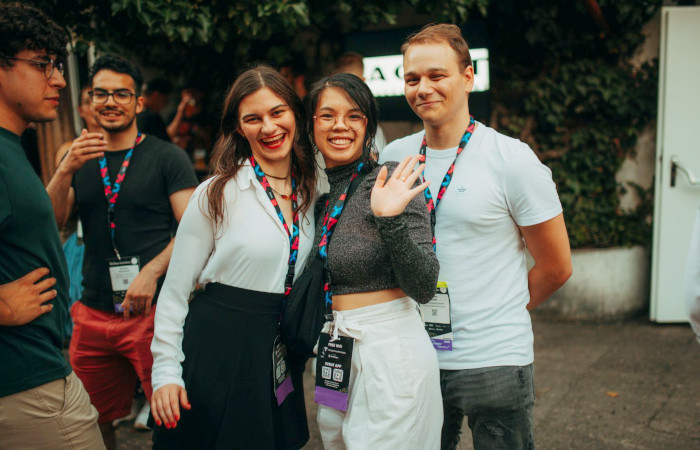 If you have attended devcom Developer Conference 2023, you can now log into our online platform to watch all talks as video-on-demand.
When logged in, you can browse through all 145 videos – or use the search button and the filters on the left sidebar to search for specific sessions.
Please note that access is only available for #ddc2023 ticket holders. Workshops and roundtables are not available as VODs.
#ddc2023: Europe's biggest
Game Developer Conference
Attend the official Game Developer Conference of gamescom on August 20 – 22, 2023!

devcom Developer Conference 2023 will be on August 20 – 22 in Cologne, Germany, with additional events and shows happening during gamescom on August 23 – 25.
Please use the menu buttons above to navigate through our #ddc2023 dedicated pages.
Got a ticket? Log in now!
gamescom biz community is the B2B platform of devcom, gamescom and gamescom asia for our year-round active, digital, comprehensive community.
Log into our shared online platform with just one profile.
The gamescom biz community app and website is already activated for devcom ticket holders!
If you have a Business Pass or VIP & Networking Pass for #ddc2023, you can already use the online meeting system, and additionally for on-site meetings in Cologne.
#ddc2023: What you need to know
2 Days of Conference
Monday, Aug 21 & Tuesday, Aug 22
The core of #ddc2023 will of course be the main conference featuring exclusive talks, panels and workshops delivered by renowned experts from the global games industry.
Plus, the devcom Call for Change summit, which has taken place as a standalone online event in 2021 and 2022, will be fully integrated into #ddc2023 as a dedicated track on Diversity, Accessibility & Inclusion.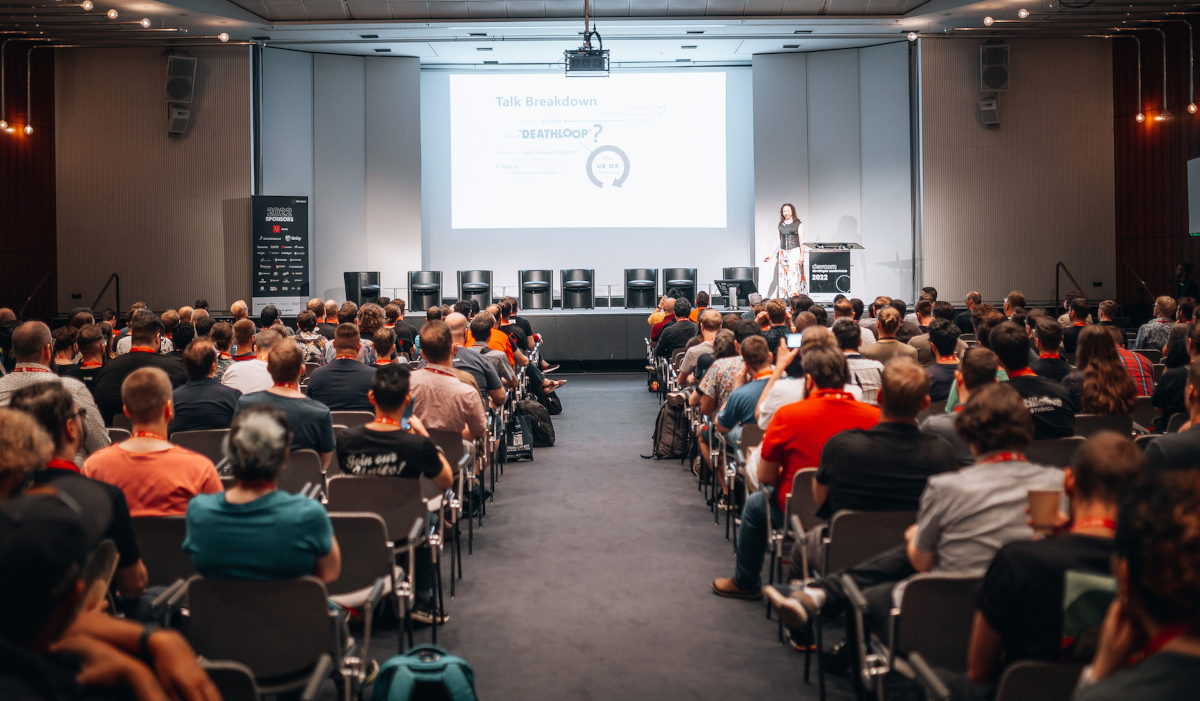 Special Networking Events & Parties
Sunday, Aug 20 – Tuesday, Aug 22
Expanding the traditional conference concept, #ddc2023 will again serve as a hub for the global game development community, offering multiple opportunities to connect, network and exchange experiences. Among the various events and parties are:
the Networking Dinner
the Speaker & VIP XP
the Executive Dinner
Pitch it! Mixer
the devcom Indie Award
the FLINTA* Meetup
the Sunset Mixer Party
the devcom Developer Night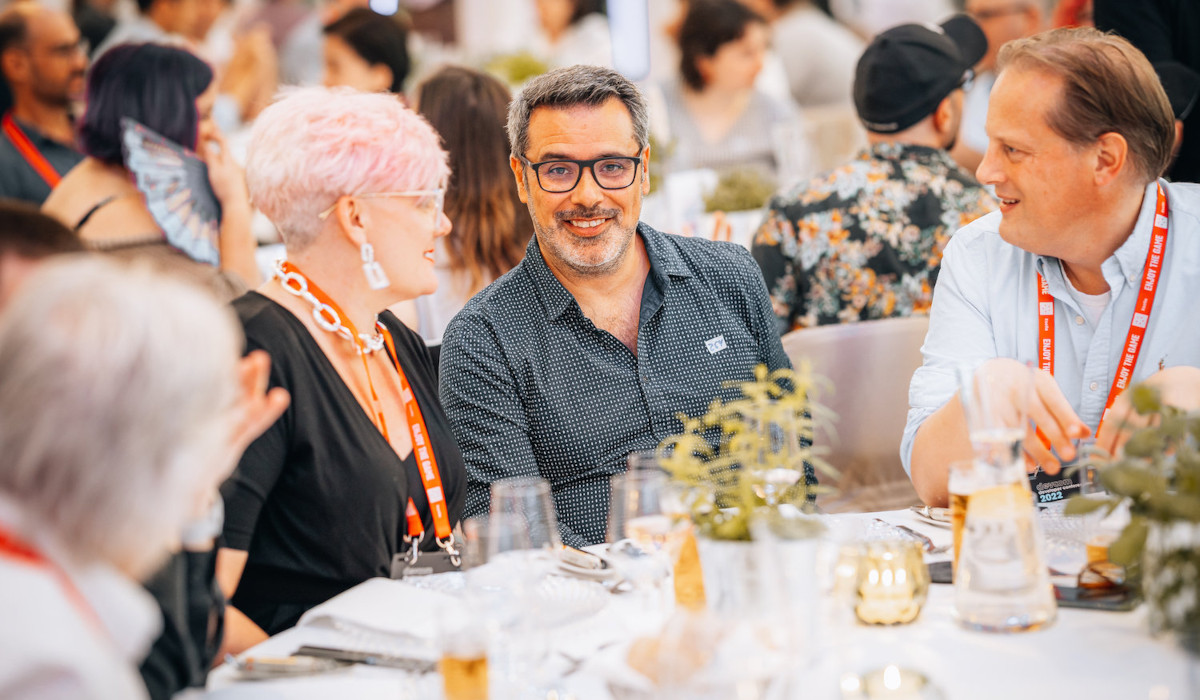 More News & Extras
We want to make your #ddc2023 visit as convenient and fun as possible! Below, we've listed some of our services during devcom Developer Conference 2023.
In addition, there will be two hang-out areas where you can sit down and chat, as well as power plugs, light catering and coffee in the matchmaking area (accessible to VIPs & Business Pass owners).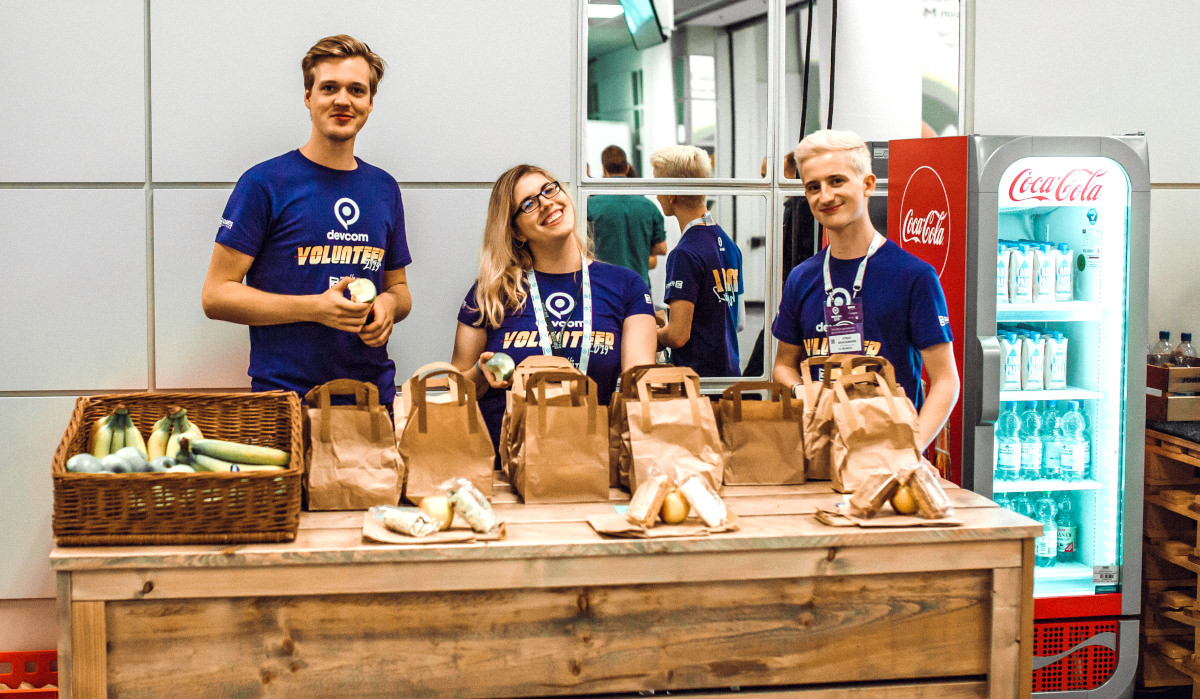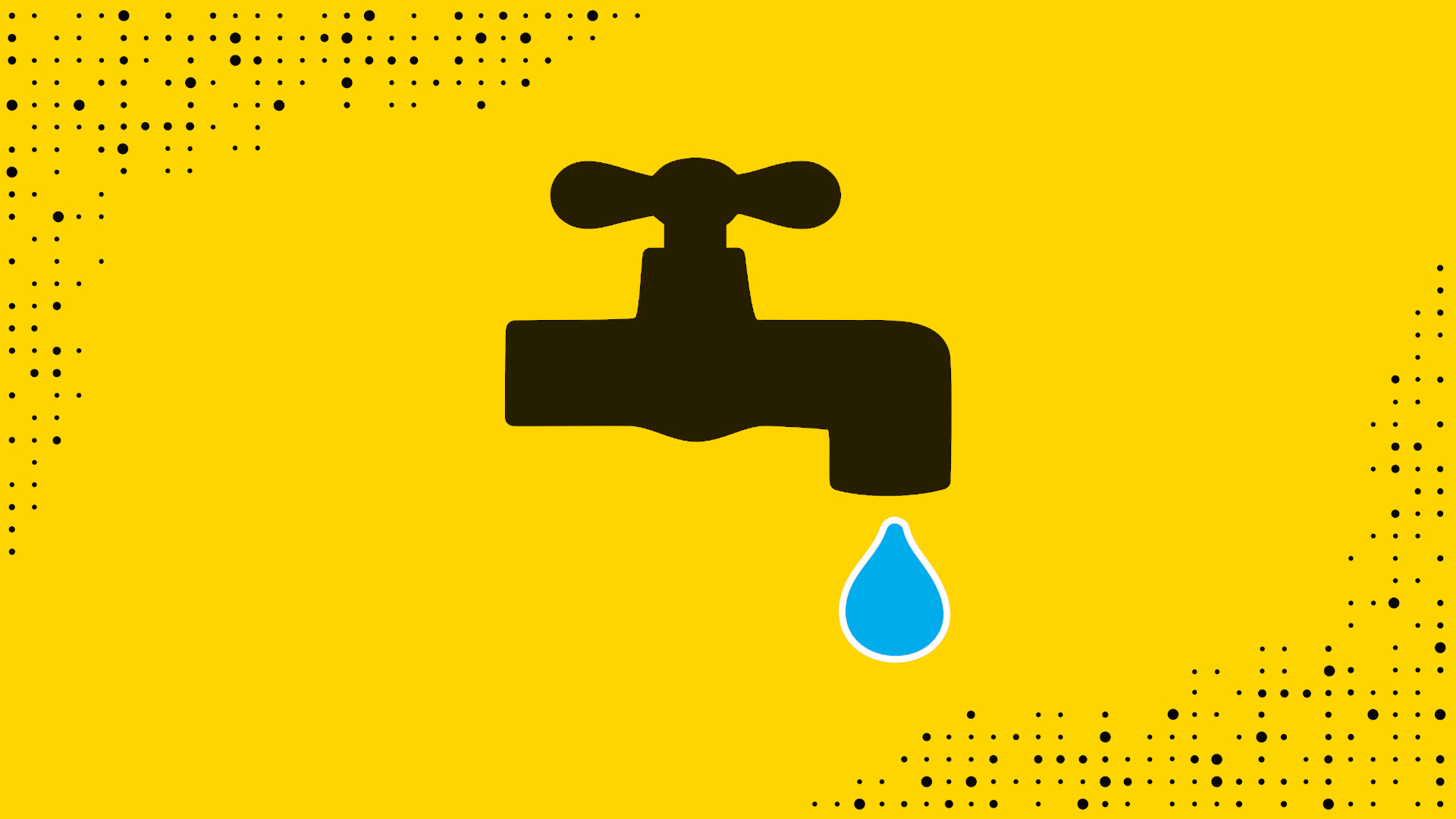 Water Refill Station
By popular demand, we will offer free water to all attendees at our refill station on the 1st floor.
As we would like to reduce waste while keeping you hydrated, you'll find a reusable bottle in your devcom Goodie Bag!
Smoothie Bar
Boost your visit with some vitamins! Our partner Novoserve provides a pop-up Smoothie Bar and invites our attendees to get some healthy refreshment!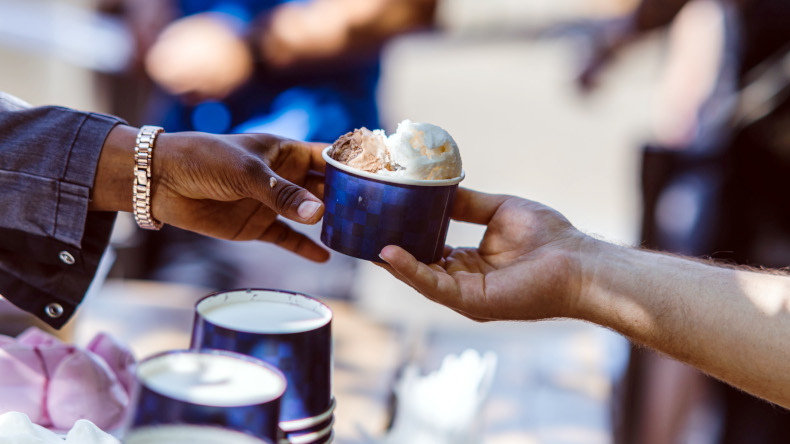 Ice Cream Booth
Ice, ice, baby! The pop-up Ice Cream Booth sponsored by Wooga will help everyone cool down – the August sun will definitely make this a welcome treat!
Coffee Bike Bar
Enjoy a quick espresso and other coffee specialties – from iced drinks to vegan – at the Coffee Bike Bar sponsored by Amazon Appstore at the Expo Area.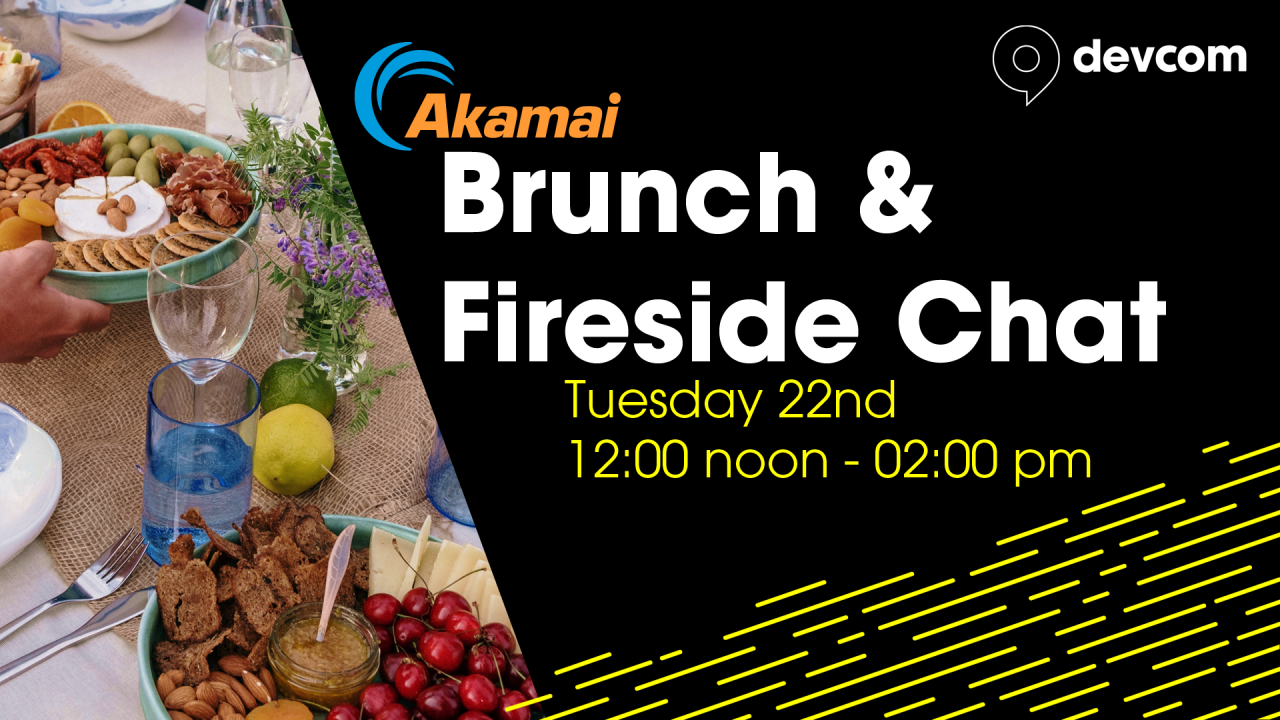 Brunch & Fireside Chat
On Tuesday, Akamai invites you to a networking lunch with food and drinks followed by a fire side chat and a Q&A session.
The session is targeted at employees of gaming studios and publishers with intermediate experience level (excluding students & volunteers). Seats are limited.
► Add to your schedule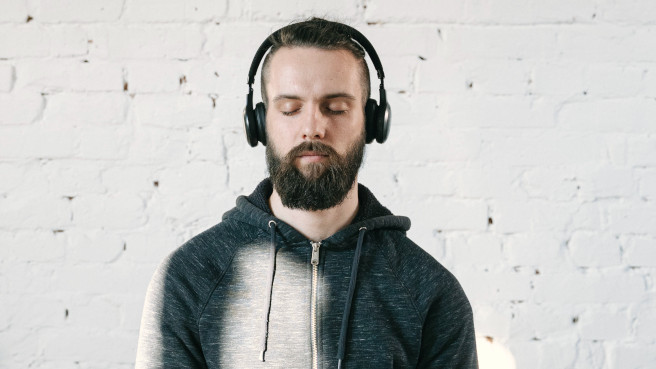 Silent Room
Need a break from your busy conference day?
Visit the Silent Room sponsored by Xbox on the 2nd floor to calm down and re-charge your batteries. There'll also be headphones available playing relaxing music.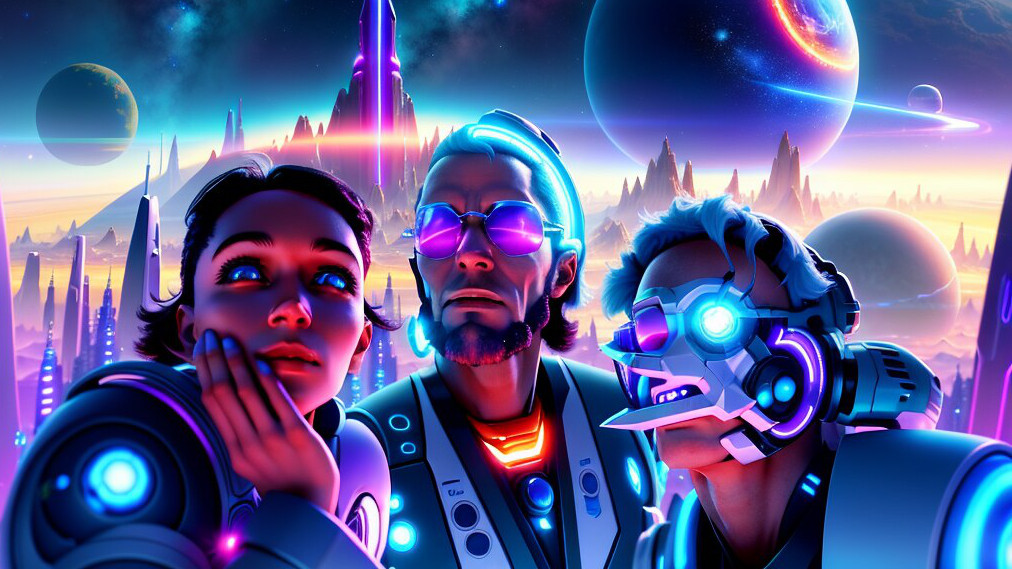 FreakyFoto Booth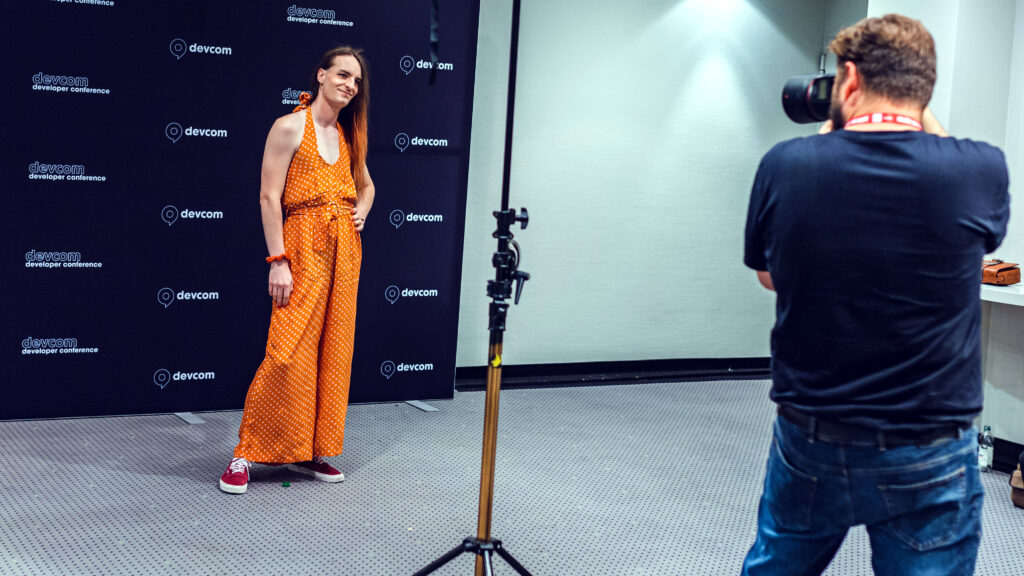 Photo Shooting with eosAndy
Free for all attendees and Sunset Mixer Party guests:
Have your photo taken by our event photograph eosAndy on the Piazza on Monday from 7 pm to 9 pm.
Come alone or with friends!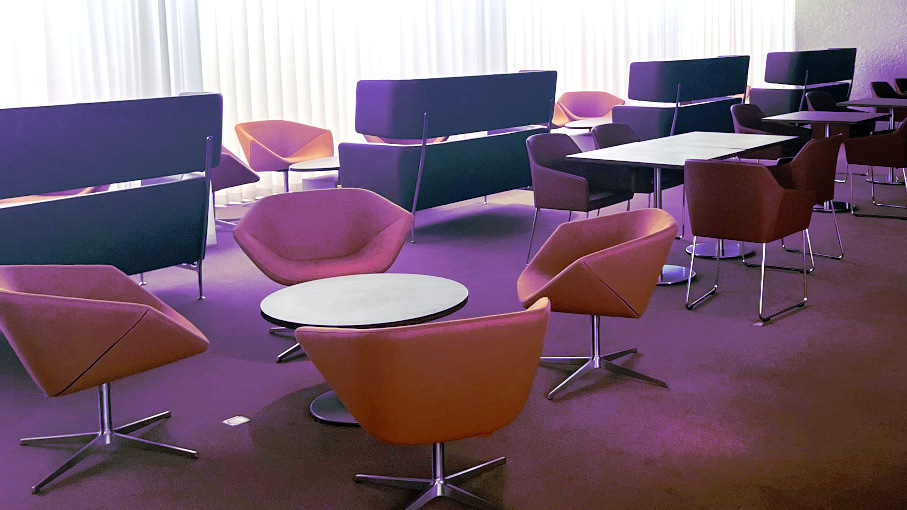 Speakers & VIP Lounge
Our speakers and holders of VIP & Networking passes are invited to chill and relax between sessions, and enjoy delicious catering at the Speakers & VIP Lounge.
Thanks go out to our sponsors Amber Studio and Backlight Gem!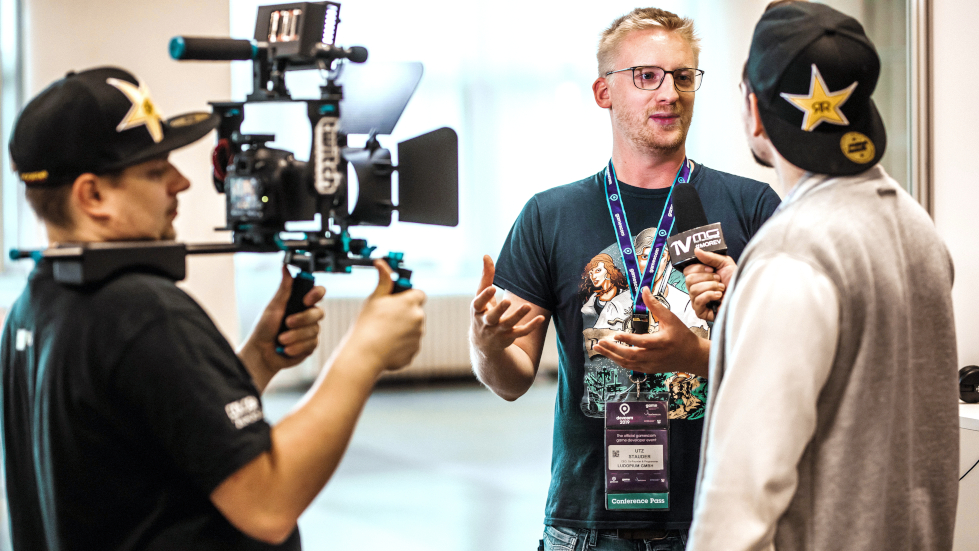 Press & Media Center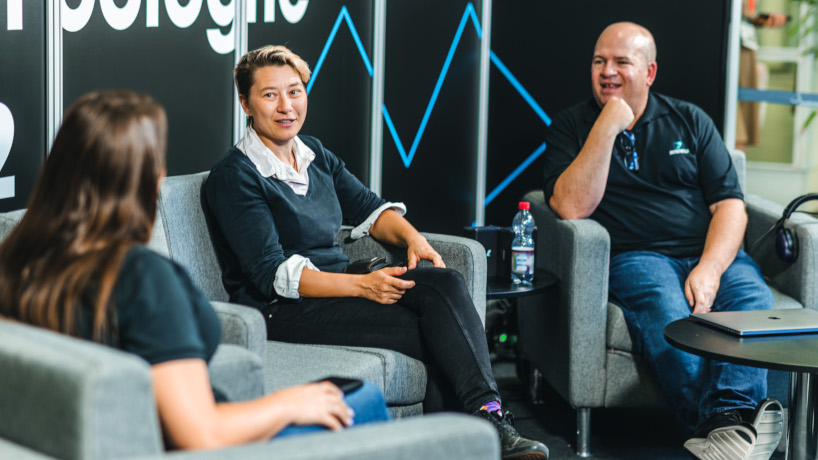 devcom Booth at gamescom
#ddc2023 is over, but you still want to meet us?
No problem! We'll be in Cologne all week, so come to our booth during gamescom in the B2B area, Hall 4.1, booth B050 A041!
If you'd like to receive updates on our conference program, side events and services, please subscribe to our newsletter and follow us on social media!
#ddc2023 is a hybrid Event!
At devcom, we are all about connecting the games industry, sharing knowledge, and encouraging change towards a better future. Going hybrid gives us the chance to leave no one behind and guarantee every attendee has access to as much content as technically possible – no matter if you join us in person or from your desk anywhere in the world.
Conference Program:
All talks, no matter if delivered live from Cologne or from our speakers' homes, will be streamed and thereby made available to all attendees, even after the event has ended.
Main Expo:
Even if you can't make the trip to Cologne, you can still check out all attending partners, or be a part of our Business Expo yourselves, just as in our digital conferences 2020 & 2021.
Matchmaking:
devcom will open its matchmaking system & even platform on July 1 and leave it open until September 30, for more weeks of intense matchmaking after devcom has ended.
No devcom without a proper business exhibition. Get in touch with numerous companies from all around the globe and check out what they have to offer.
Need more info? We got you covered! Visit our Exhibitor & Partner page to learn key facts about devcom Developer Conference, our attendees, partnering options and more!