#ddc2023: Europe's biggest
Game Developer Conference
Attend the official Game Developer Conference of gamescom on August 20 – 22, 2023!

devcom Developer Conference 2023 will be on August 20 – 22 in Cologne, Germany, with additional events and shows happening during gamescom on August 23 – 25.
Of course, we can't lift the curtain completely (and some things are not 100% planned yet), but here are a few insights that we can already share with you.
2 Days of Conference
Monday, Aug 21 & Tuesday, Aug 22
The core of #ddc2023 will of course be the main conference featuring exclusive talks, panels and workshops delivered by renowned experts from the global games industry.
Plus, the devcom Call for Change summit, which has taken place as a standalone online event in 2021 and 2022, will be fully integrated into #ddc2023.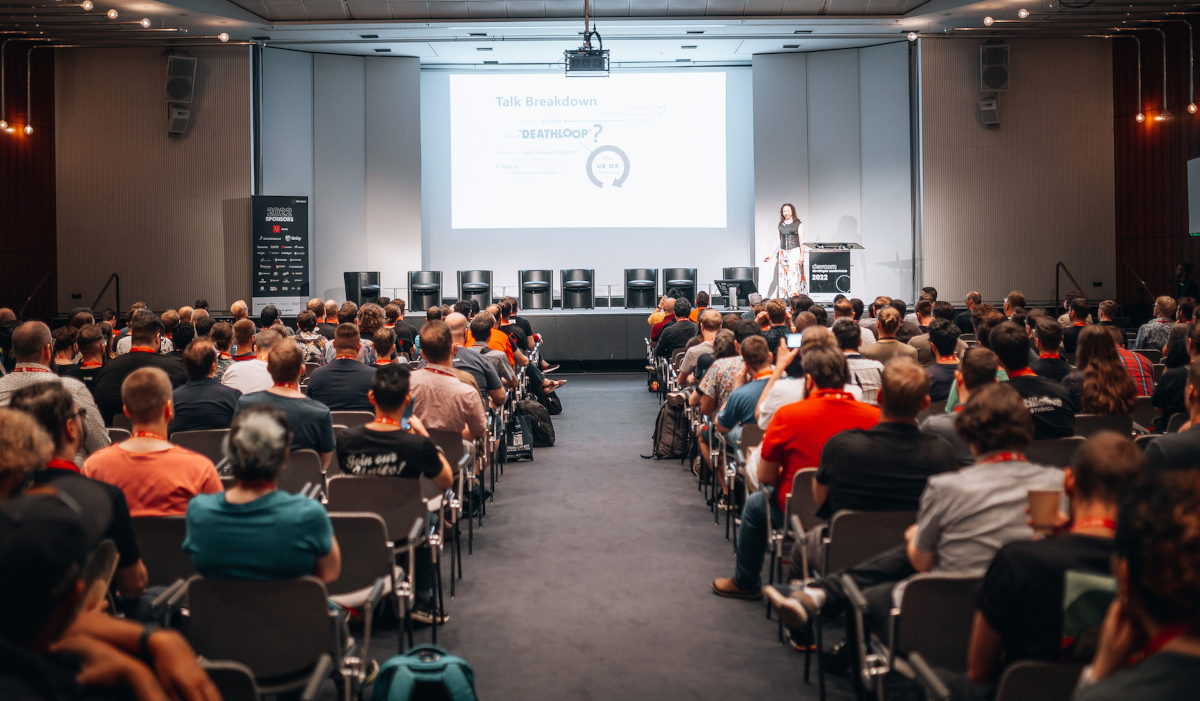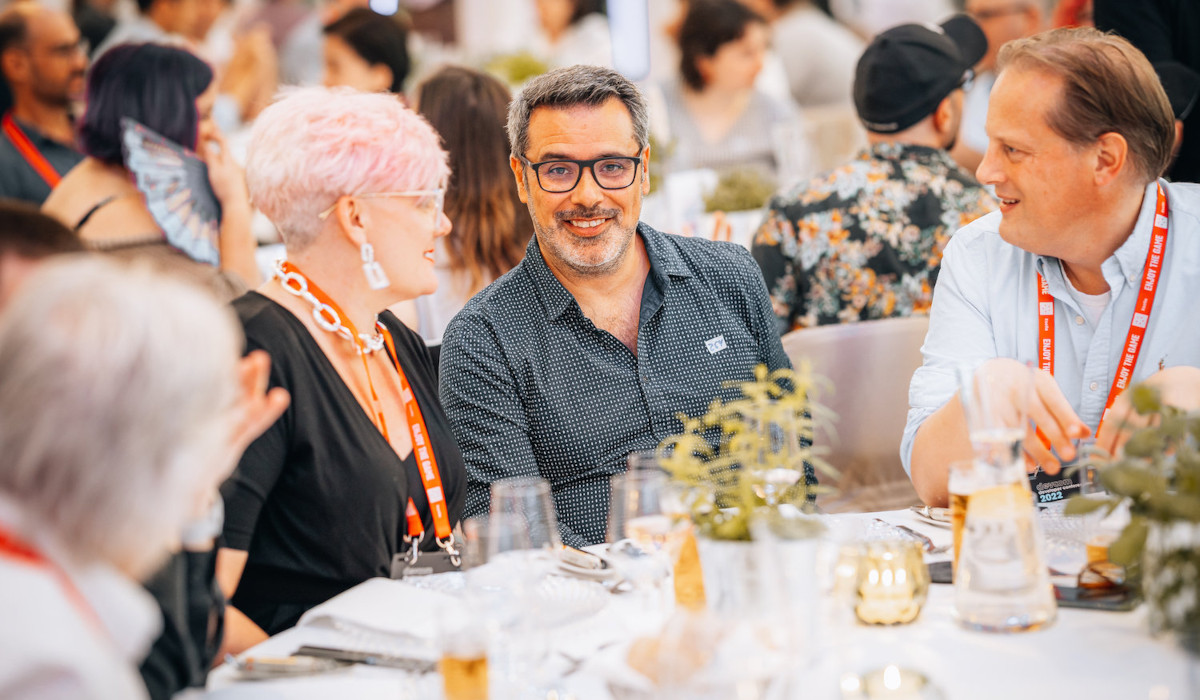 Special Networking Events & Parties
Sunday, Aug 20 – Tuesday, Aug 22
Expanding the traditional conference concept, #ddc2023 will again serve as a hub for the global game development community, offering multiple opportunities to connect, network and exchange experiences. Among the various events and parties are:
the Networking Dinner
the VIPs & Speakers Mixer
the Executive Dinner
the devcom Indie Awards
the Sunset Mixer Party
the devcom Developer Night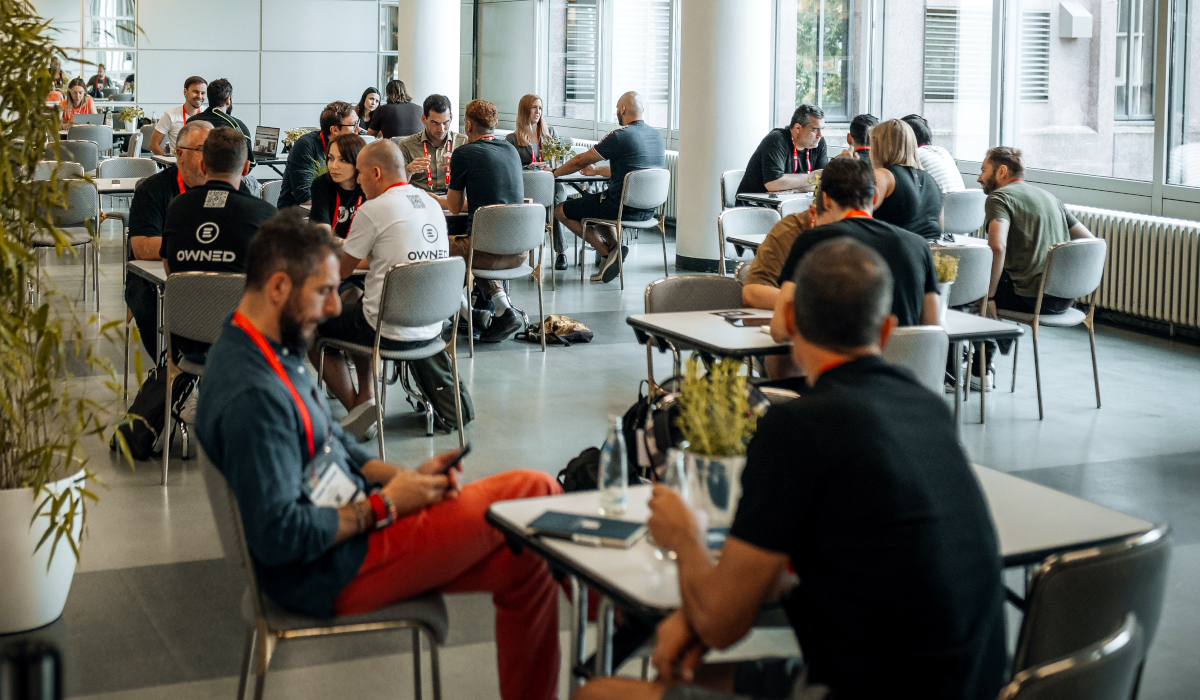 Doing Business at gamescom
Wednesday, Aug 23 – Friday, Aug 25
Just like last year, devcom will continue during the following gamescom days.
Let's meet at the devcom lounge or at the gamescom B2B area!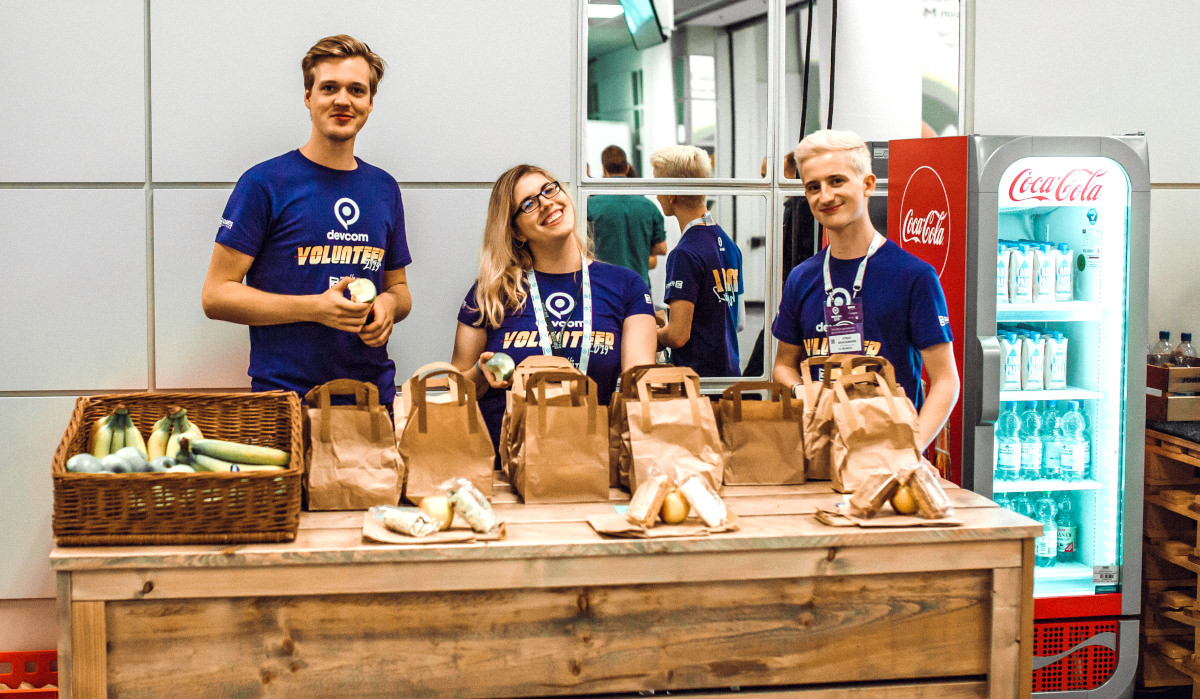 More News & Extras
In addition, there will be two hang-out areas where you can sit down and chat, as well as power plugs, light catering and coffee in the matchmaking area (accessible to VIPs & Business Pass owners).
By popular demand, we will offer free water for all devcom attendees to keep you hydrated.
More details on the conference program, side events and services will be disclosed in the upcoming months. If you'd like to stay up-to-date, please subscribe to our newsletter and follow us on social media!
The Ticket Shop is already open!
#ddc2023 is a hybrid Event!
At devcom, we are all about connecting the games industry, sharing knowledge, and encouraging change towards a better future. Going hybrid gives us the chance to leave no one behind and guarantee every attendee has access to as much content as technically possible – no matter if you join us in person or from your desk anywhere in the world.
Conference Program:
All sessions, no matter if delivered live from Cologne or from our speakers' homes, will be streamed and thereby made available to all attendees, even after the event has ended.
Main Expo:
Even if you can't make the trip to Cologne, you can still check out all attending partners, or be a part of our Business Expo yourselves, just as in our digital conferences 2020 & 2021.
Matchmaking:
devcom will open its matchmaking system & even platform on July 1 and leave it open until September 30, for more weeks of intense matchmaking after devcom has ended.
No devcom without a proper business exhibition. Get in touch with numerous companies from all around the globe and check out what they have to offer.
You want to become a part of our expo? Then get in touch with our Head of Sales, Roufina Guenkova, at roufina@devcom.global to explore options that perfectly suit your specific needs.

Brand awareness, knowledge sharing, talent acquisition or generating leads. What is your highest priority, or do you want it all?
We offer various ways to become a partner, exhibitor or sponsor and meet your target audience at #ddc2023. Get in contact with us for hand-tailored offers!
We're looking forward to hearing from you!