Press Resources & Contact
Thank you for your interest in covering devcom and its events. Below, you'll find media resources such as the devcom logo and press releases, but feel free to contact us if you need additional information.
Logo
Download and use the approved devcom logo artwork in various file formats and colors.
Facts & Figures
We have compiled an information brochure with devcom numbers, statistics and charts.
devcom Developer Conference 2022 Photos
Press & Media Accreditation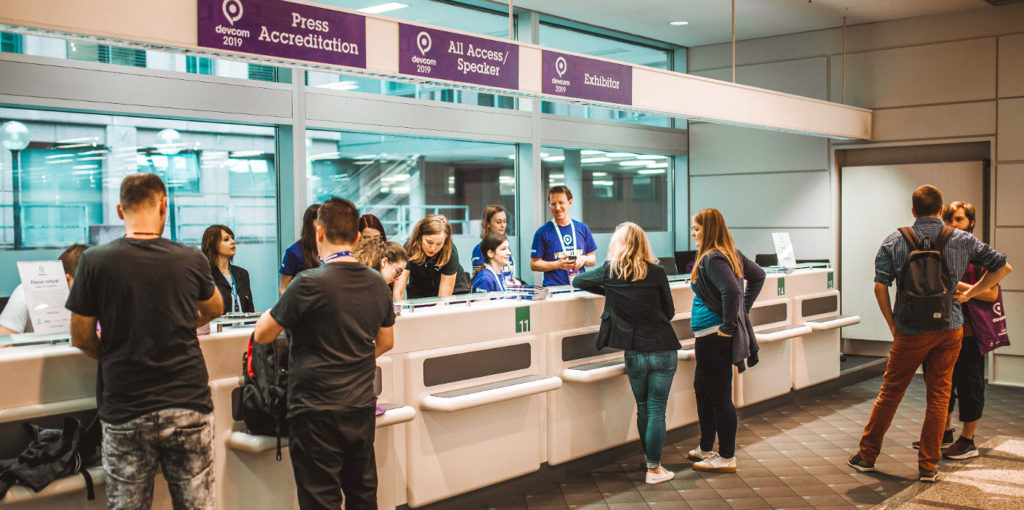 Online accreditation for #ddc2022 has only be available until August 19, 3pm CEST. There will be an on-site press accreditation counter on Monday and Tuesday.
Once your registration has been reviewed and validated you will receive a promotional code which you can use in our ticket shop to acquire your press ticket.
For all further inquiries please contact:
Robin Hartmann
Press & Community Relations
press@devcom.global