Welcome
to the devcom Community!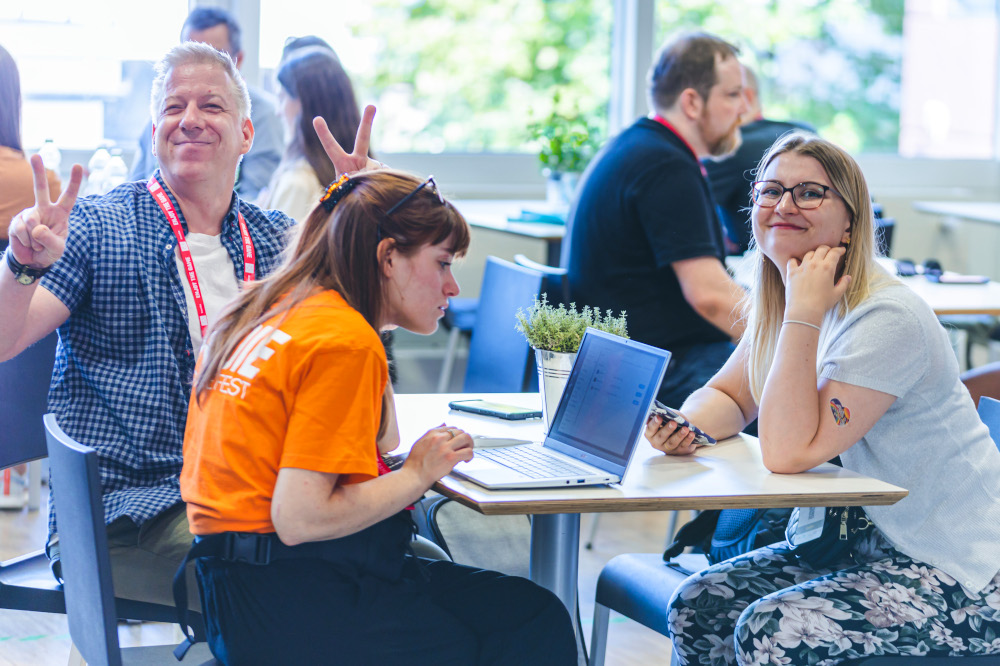 More than a conference.
devcom is a hub for the global game development community, for sharing knowledge and conducting business.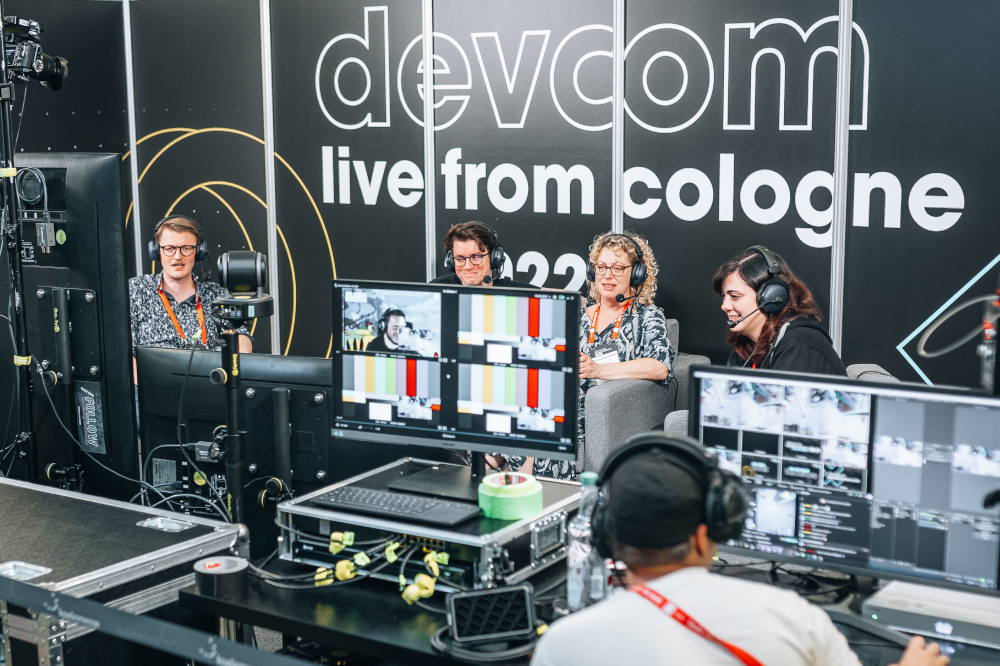 A year-round experience.
Visit devcom Developer Conference and more events. Enjoy our Twitch shows, podcasts and community networking.

Thank you
for attending #ddc2023!
New Attendee Record at devcom Developer Conference 2023
We're happy to announce that 3,400 industry professionals participated in #ddc2023, an increase of 28%. Europe's game developer event featured more than 250 speakers delivering 160+ sessions on a total of 13 stages.
The seniority demographic of our attendees changed to 80% senior, lead or director level attendees – an increase of 14%, and every third participant had been working in the games industry for 7 or more years.
Thousands of additional Guests at the devcom Side Events
The conference was accompanied by side events like the highly anticipated Networking & Executive Dinner, the developer networking parties as well as the FLINTA* Meet Up, an exclusive Experience Tour for Speakers & VIPs and the improved Pitch it! concept.
New side events were the Xsolla Game Night and Courage Cologne, showcasing 40+ games during the devcom Developer Night.
"devcom has quickly become one of the must-attend game industry events in Europe!"
"devcom is relevant for any developer, publisher, or industry professional looking to create partnerships!"
"devcom truly is a global community coming together to share ideas, perspectives, experiences and technology!"
"I've been to all kind of conferences, small and large, and I find that devcom suits me best."