Get ready for the
devcom NRW Indie Showcase 2023!
Discover the best of global Indie gaming with 30 handpicked projects from 46 countries!

Get ready for awesome Indie games – the devcom NRW Indie Showcase 2023 is coming up, and we've got an incredible line-up in store for you.
After careful consideration, we've handpicked 20 exhibitors who will be showing their games at devcom Developer Conference 2023. And wait for it… we've also got 10 international exhibitors joining us online exclusively through our event app.
But here's the real deal: We're going to have some seriously cool "Let's Play with the Dev" sessions featuring all 30 projects on our devcom Twitch channel during #ddc2023.
So, mark your calendars and get ready to dive into the world of Indie gaming. The devcom NRW Indie Showcase 2023 is going to be an awesome experience you don't want to miss!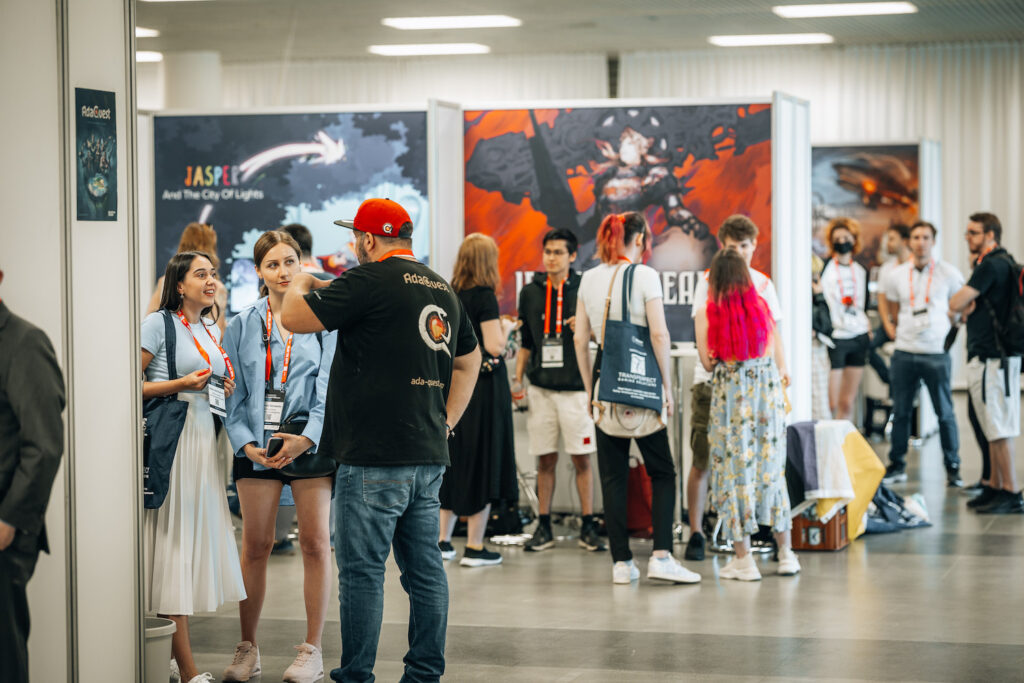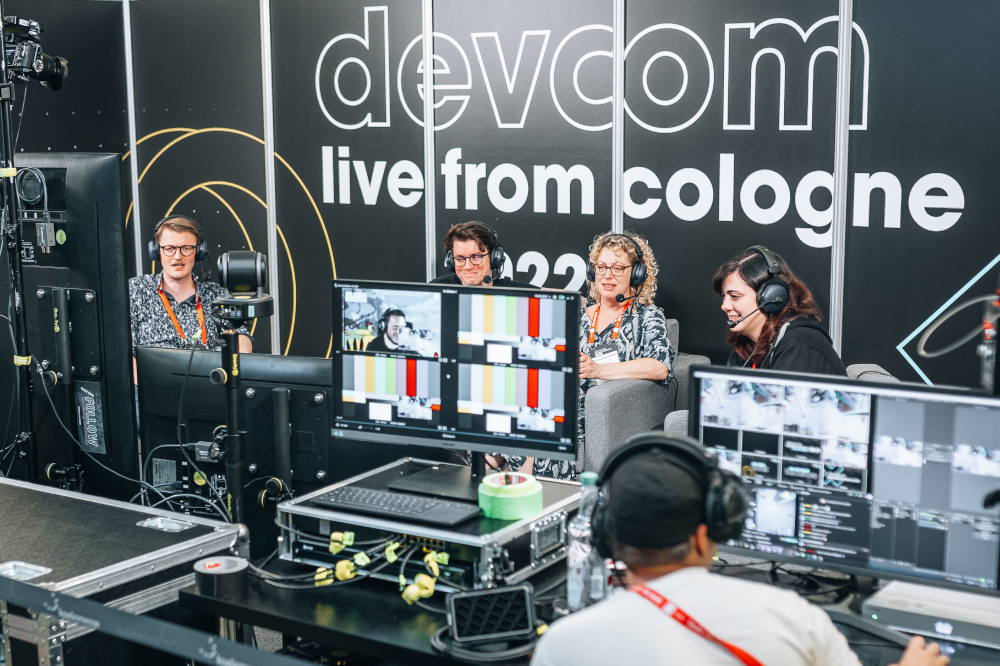 devcom Indie Award 2023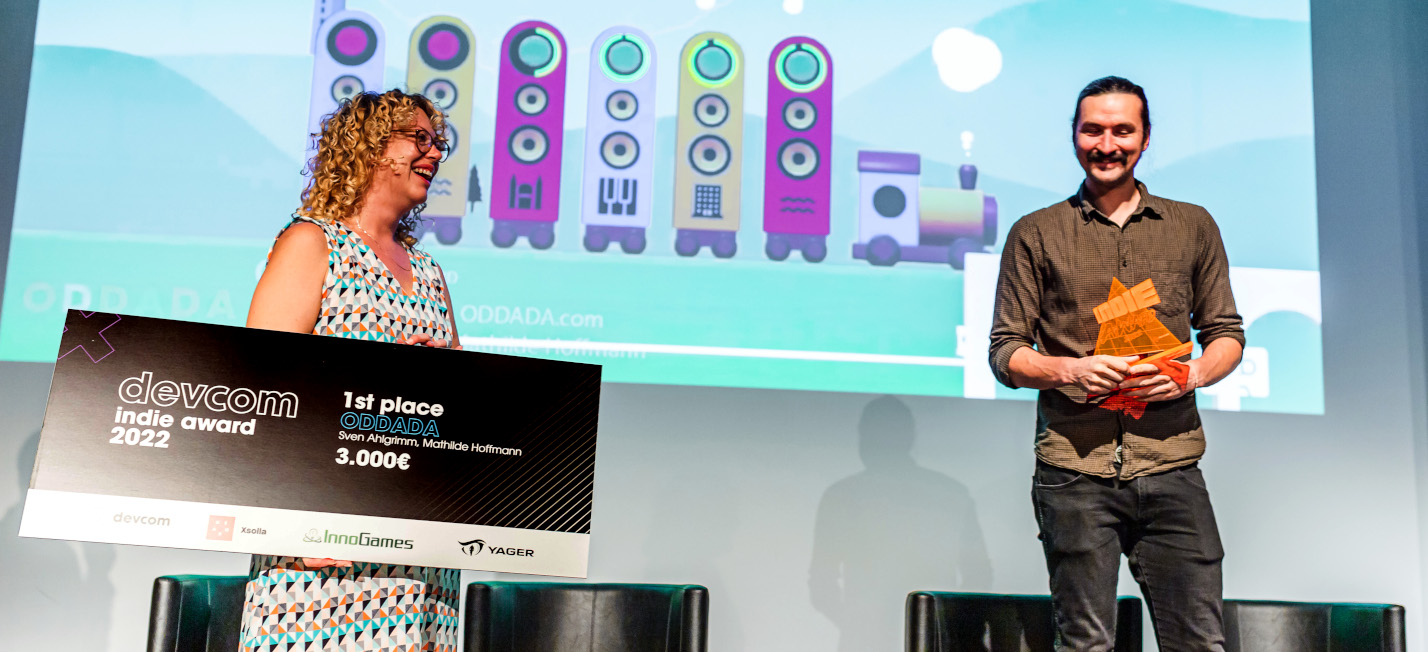 The devcom Indie Award 2023 will take place on Sunday evening, August 20, at the devcom Networking Dinner at Flora Köln.
The contestants are all developers and studios taking part in #ddc2023's indie game exhibitions: the NRW Indie Showcase and the devcom Indie Market. The award will be handed out in 3 awesome categories, each with a sweet 3,000 € prize:
Blockbuster
Creative Overkill
Optical Blast
This event is going to be packed with 400+ Speakers, VIPs, invited partners, and sponsors, all eager to witness the magic of the devcom Indie Award 2023. It's going to be an amazing night!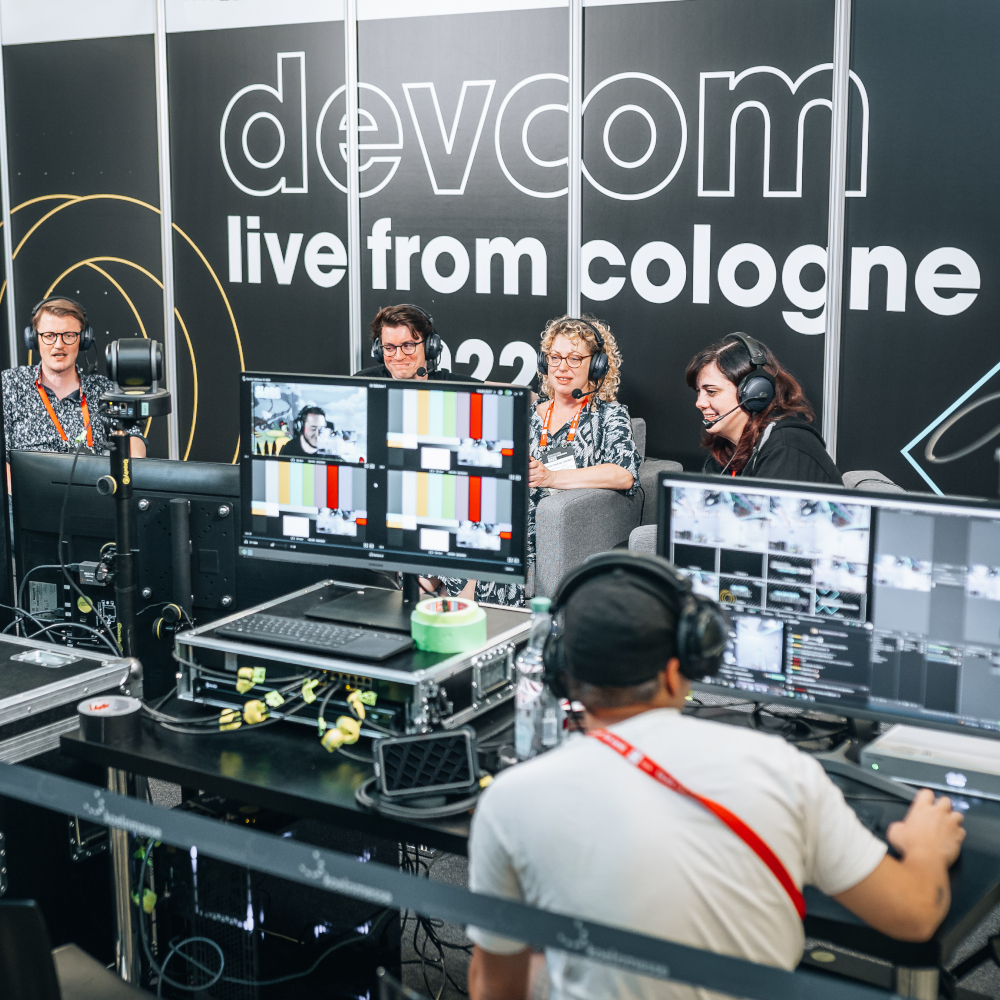 Live Let's Plays on Twitch
But that's not all! At the end of the week, on Friday, August 25, we will also be celebrating the "Most Favorite Let's Play" award on our
devcom Twitch channel
. So, make sure you tune in and cheer for your favorite gameplay!
See you in Cologne!
This week is going to be filled with excitement, celebration, and recognition for the incredible Indie games out there. Get ready to witness the best of the best upcomers in the Indie gaming scene at the devcom Indie Award 2023. Let the games begin!
Discover even more Indie gems at the Indie Market during devcom Developer Conference 2023!
Explore a diverse collection of international Indie projects at this non-curated exhibition space!

The Indie Market offers a lively exhibition space for 15 international projects. Unleash your curiosity and explore this non-curated area, brimming with hidden gems waiting to be discovered.
Don't forget to check the devcom Event App to connect with the talented Indie Market participants. Get ready to immerse yourself in a world of creativity and innovation at the Indie Market during devcom Developer Conference 2023!