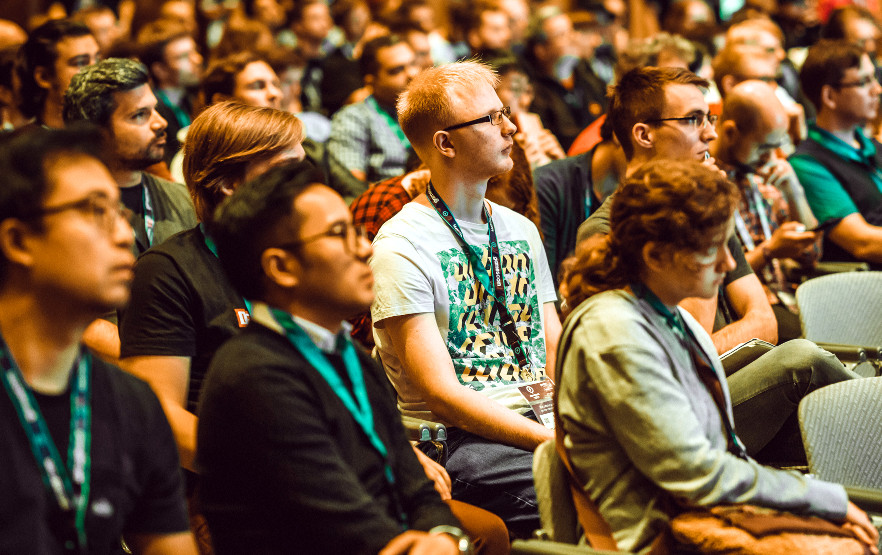 Be inspired by our speakers as they share their knowledge and best practices on how to develop and sustain great games.

Level up your game development skills and celebrate accomplishments of fellow games industry peers.

Start and build a professional career: meet with mentors, recruiters and like-minded devs.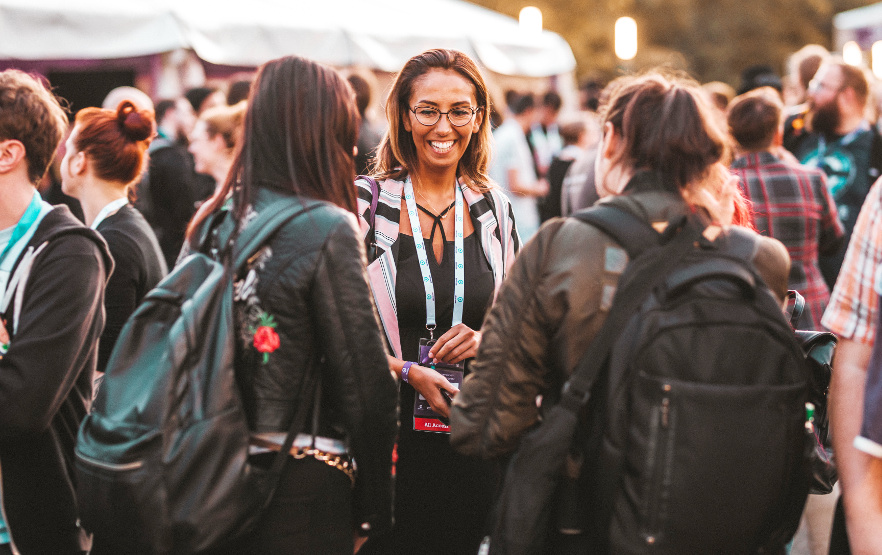 Make new Friends and catch up with old ones: connect with devcom attendees, speakers, exhibitors and VIPs.

Join us at the numerous devcom side events for great networking opportunities and having a good time in the center of Europe.

Share and experience unique moments with one of the world's most amazing industry community!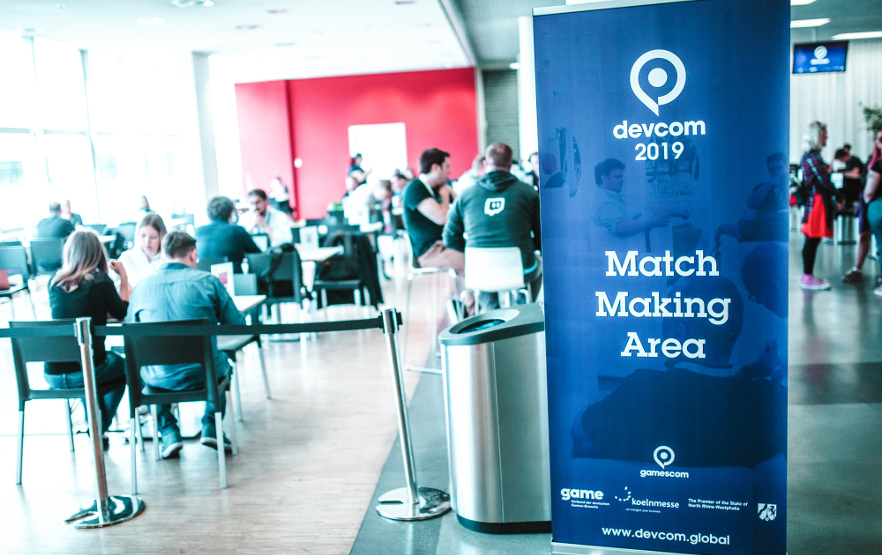 You'll meet with potential partners, publishers and investors on-site as well as online.

Visit exhibition booths at the Expo area, or book a booth yourself to present your company, games, projects, hardware, services or recruitment offers.

Discover new talents, aspiring game developers and studios, and their most recent projects.
Venue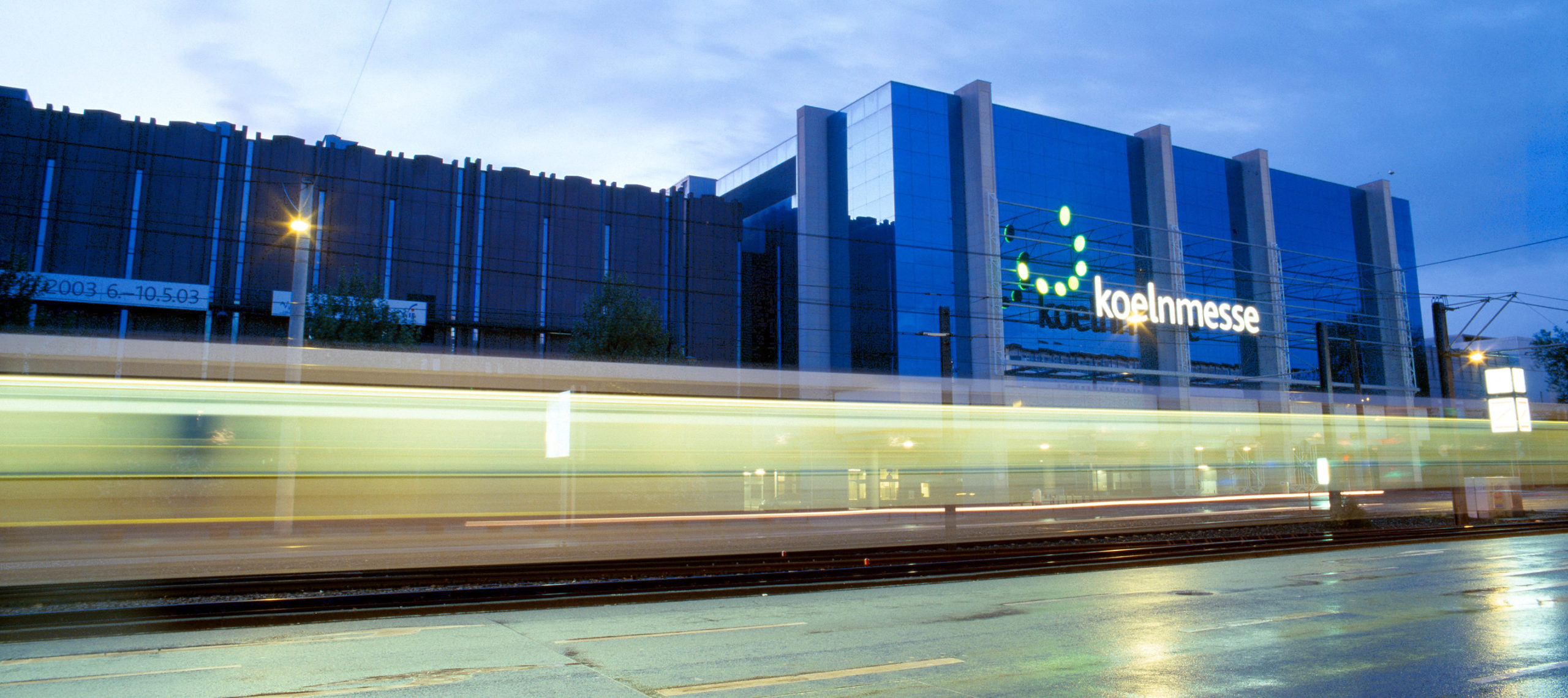 devcom takes place at the Congress Center East
of Koelnmesse in Cologne, Germany

With around 80 trade fairs and over 2,000 conferences annually, Koelnmesse is one of Germany's most important and largest trade fair and exhibition centers. And it is the home for both gamescom and devcom.
Congress Center East, as part of the fair grounds, has an exhibition area of 284,000 m², including several halls of all sizes, conference and meeting rooms as well as restaurants, bistros and cafés, and the open-air "Piazza".
Arrival by car
Address: Deutz-Mülheimer Str. 51, 50679 Cologne, Germany.
Please follow the green Koelnmesse signposts: they will guide you directly to car parks provided close to the Congress Center East.
Arrival by plane
Take the train S13 from Cologne/Bonn Airport (CGN) to the "Deutz/Messe" stop (journey time approx. 15 minutes); from there the footpath to the Congress Center East is signposted.
Other nearby airports with international flight connections are Dusseldorf (DUS) and Frankfurt (FRA).
Arrival by train
If arriving at Köln Messe/Deutz you can reach the Congress Center East on foot by following the signposts. If arriving at Cologne Central Station, take the S6 (in the direction of Essen), the S13 (in the direction of Troisdorf), the S11 (in the direction of Bergisch Gladbach), the Regionalexpress RE (in the direction of Koblenz or Köln Messe/Deutz or Hamm (Westf.)) or the Regionalbahn RB (in the direction of Oberbarmen or Overath), which will take you to Bahnhof Köln Messe/Deutz.
Arrival by tram
Take tram No. 1 (in the direction of Bensberg) or tram No. 9 (in the direction of Königsforst) which will take you to Bahnhof Köln-Deutz. From there, you can reach the Congress Center East on foot by following the signposts. You can also take tram No. 3 (in the direction of Thielenbruch) or tram No. 4 (in the direction of Schlebusch) which will take you to the "Koelnmesse" stop immediately in front of the Congress Center East.
Since April 2022, there have been no more COVID-19 regulations for trade fairs and events in North Rhine-Westphalia, Germany. Regardless of this, measures such as improved admission management, optimized visitor guidance, wider aisles or digital queue management will be implemented for gamescom and devcom.
At the same time, Koelnmesse is sticking to its extensive hygiene measures, such as disinfectant dispensers and regular cleaning intervals. Koelnmesse reserves the right to make further regulations for gamescom and devcom (masks, 3G) in light of the dynamics of the Corona virus situation.
Letter of Invitation for Visa
If you attend devcom Developer Conference and need a Letter of Invitation for your travel to Germany, please fill out this form.
Note that we will only be able to issue a letter for attendants with a valid ticket order. You can order your ticket here.
Sustainability
We have set the bar high on acting in a socially responsible manner and becoming greener, so we're happy to announce a range of sustainability measures for the upcoming devcom Developer conference.
We have made it our mission to offer a welcoming, harassment-free experience for everyone at our events. With this in mind, the following behavior is expected:
Be collaborative before conflicts arise.

Refrain from aggressive or demeaning behavior and speech.

Be mindful of your surroundings and others around you.

Alert conference organizers if you notice a dangerous situation, someone in distress or any violation of our anti-harassment policy.
Our Partners for #ddc2022