#ddc2022 Talks are now available as VOD
If you have attended devcom Developer Conference 2022, you can now log into our gamescom biz community platform to watch the talks and sessions as video-on-demand.
Browse through around 120 videos or use the search button and the filters on the left sidebar to search for specific sessions.
#ddc2022: the official Game Developer Conference of gamescom
On August 22 & 23, 2022 Europe's biggest game developer conference will again offer a wide range of events and sessions for international game developers, game publishers and service providers.

For the first time since 2019, devcom Developer Conference will be back in Cologne – and we can't even begin to describe how excited we are! Open your calendars and prepare yourselves for a full five days of games industry galore, kickstarted by #ddc2022, the first ever hybrid edition of devcom.
Wait, five days? That's right! Even after the main conference program is over, devcom will be hosting a live studio and exclusive devcom attendee space in the B2B expo area at gamescom.
Got a ticket? Log in now!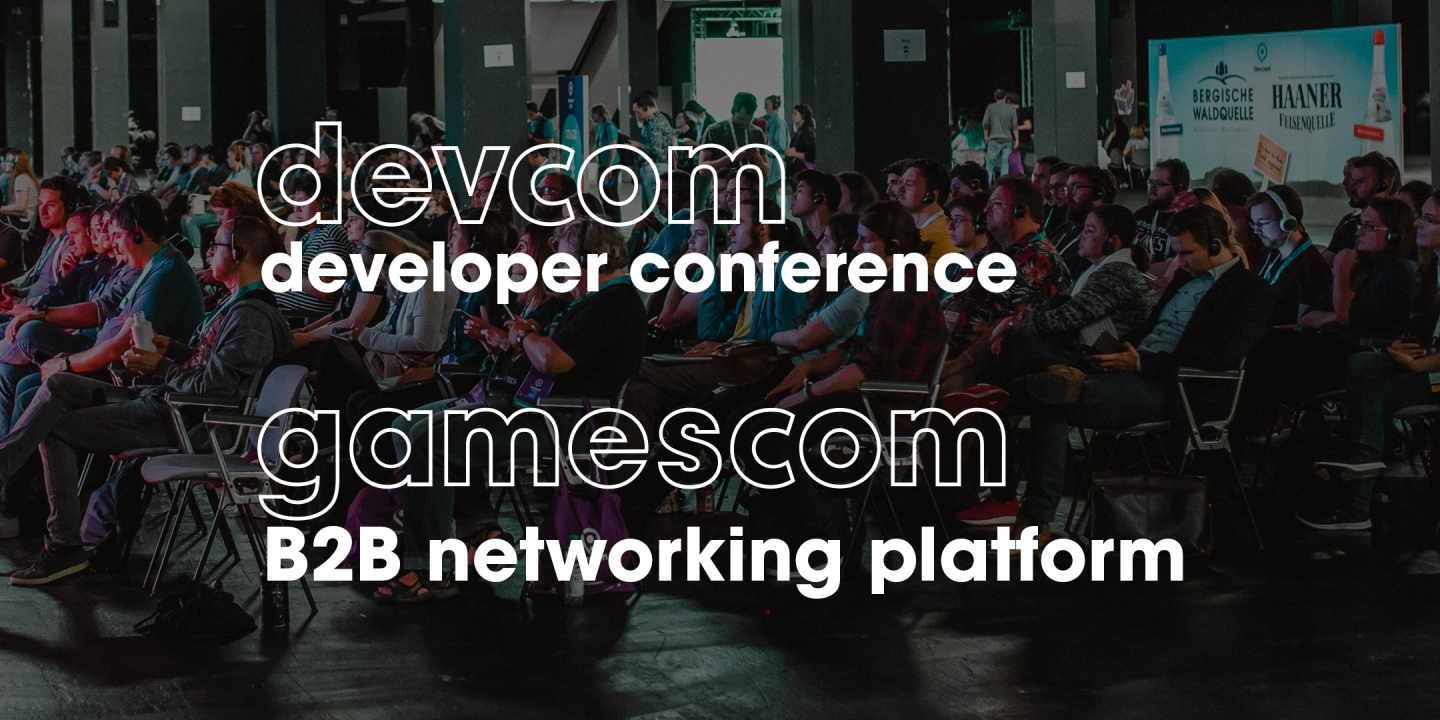 The B2B communities of devcom, gamescom and gamescom asia are now a year-round active, digital, comprehensive gamescom biz community.
Trade visitors, exhibitors, journalists and creators can now log into the new online platform with just one profile.
This will allow all visitors to make even better use of potential synergy effects throughout the year. Also, the gamescom biz community is intended to give everyone the opportunity to attend more formats that offer added value, even inbetween the main events.
Early access for devcom attendees
The gamescom biz community app and website is already activated for devcom ticket holders!
Anyone who has a Business Pass or a ticket of a higher category for devcom Developer Conference 2022 can also already use the online meeting system, and additionally for on-site meetings in Cologne between August 22 and 26.
#ddc2022 going hybrid: What does that mean for you?
At devcom, we are all about connecting the games industry, sharing knowledge, and encouraging change towards a better future. Going hybrid gives us the chance to leave no one behind and guarantee every attendee has access to as much content as technically possible – no matter if you join us in person or from your desk anywhere in the world.
Conference Program:
All sessions, no matter if delivered live from Cologne or from our speakers' homes, will be streamed and thereby made available to all attendees, even after the event has ended.
Main Expo:
Even if you can't make the trip to Cologne, you can still check out all attending partners, or be a part of our Business Expo yourselves, just as in our digital conferences 2020 & 2021.
Matchmaking:
devcom will open its matchmaking system & even platform on Aug. 8 and leave it open until Sept. 11, for 2 more weeks of intense matchmaking after devcom has ended.
No devcom without a proper business exhibition. Get in touch with numerous companies from all around the globe and check out what they have to offer.
You want to become a part of our expo? Then get in touch with our Head of Sales, Roufina Guenkova, at roufina@devcom.global to explore options that perfectly suit your specific needs.

See these Exhibitors at #ddc2022:
NRW Indie Expo 2022
Discover hot indie games at devcom Developer Conference! The NRW Indie Expo 2022 is funded by the Premier of the State of North-Rhine Westphalia.
We will select up to 62 playable game projects from all entries to be shown at #ddc2022 (on site & online) by invitation!
Our Partners for #ddc2022