Thank you for your interest in covering devcom and its events.
Below, you'll find media resources such as the devcom logo and press releases, but feel free to contact our PR agency if you need additional information.
For press accreditation please use our registration form.
For all further inquiries please contact our PR Agency:
Marchsreiter Communications
devcom@marchsreiter.com
Phone: +49 (0) 89 519 199 42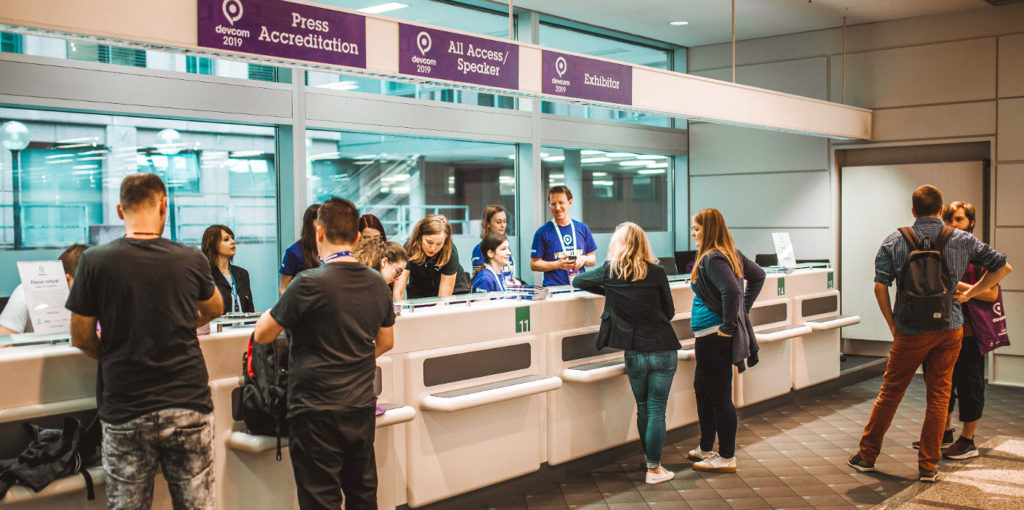 Please use the button below to be directed to our press registration form.
Once your accreditation has been reviewed and validated, you will receive a promotional code which you can use in our ticket shop to get your press ticket for devcom 2020.