devcom 2019 – Speakers
We're currently working on the schedule for devcom 2020 – meanwhile, you can browse through last year's speaker line-up.
If you don't want to miss newly announced speakers for devcom 2020, subscribe to our newsletter!
Christian Fonnesbech
(Leverage)

"Speaking at devcom was a real pleasure. The audience was super engaged and I met a bunch of interesting people."
Christina Seelye
(Maximum Games)

"devcom is a valuable, well-managed extension of gamescom that would be relevant for any developer, publisher, or industry professional looking to create partnerships. The event provided Modus' publishing business the opportunity to meet with numerous high-quality development studios and other potential partners.
In addition, all of the speaking sessions were relevant and well-curated. We look forward to attending next year."
Fabien Demeulenare
(Game Atelier)

"I spent a fantastic moment on stage in company of one of my childhood heroes, Nishizawa-san. I also met plenty of great indie developers showcasing their cool games on their booths, plus many other veterans from the industry at the events, panels or the networking dinner.
devcom 2019 was certainly full of many moments to remember. Thanks to the team for inviting me!"
Antonia Koop
(Corncutter Games / Kite Rider)

"devcom 2019 was truly an event for the creators: an opportunity to inspire and get inspired, explore and discover, and to have those challenging discussions that drive us forward as a creative industry.
It's been a productive couple of days but also a lot of fun! We had numerous powerful professional conversations while enjoying the relaxed 'summer rock festival' atmosphere.
Thanks team devcom for a great weekend. Already looking forward to 2020."
David Fox
(Electric Eggplant)

"I was so pleased to be a speaker at devcom 2019. I felt so welcomed by the staff, starting with clear email communications, the speaker dinner with excellent food and company, and the speaking events themselves.
And of course, the actual talks I gave… the audience was enthusiastic, responsive (laughed at all our jokes!), and made us feel at home. All in all, a first rate conference that sets the bar for all future conferences I will attend!"
Kate Edwards
(Geogrify)

"devcom has quickly become one of the must-attend game industry events in Europe, and I'm really looking forward to seeing how it continues to grow and serve the global community of game creators!"
Don Daglow
(Academy of Interactive Arts & Sciences Foundation)

"devcom is an exciting event that's been growing every year, with prominent speakers and passionate game developers. It's a place where we get to discuss making great games and meet great new people, and one of my favorite events on the calendar."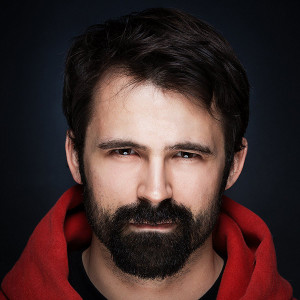 Eric Jacobus
(SuperAlloy Interactive)

"Nico and the whole devcom team made us feel at home the entirety of our trip to Cologne. From the speakers lounge to support with our talk to the excellent venue set up-we were blown away with the professionalism and care of the event. We'll definitely be back."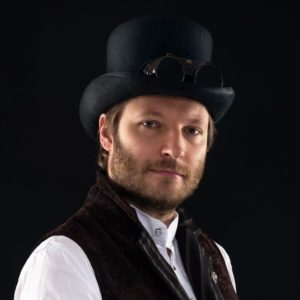 Juliusz Zenkner
(Robot Gentleman)

"It was my first time at devcom, and I'm really surprised how great the atmosphere was. The team was great, very helpful, very organised, and I'm glad I could be a part of the conference, as a speaker at an event with a high standard like devcom."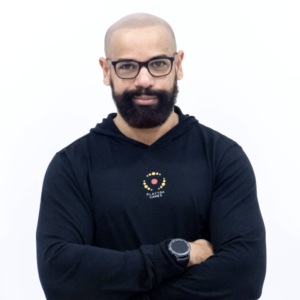 Dan Bernardo
(Playtra Games)

"This year's devcom was, no doubt, an incredible experience. As a speaker and a developer, I had a great time learning from the top talents of the game industry. I'm sure this is all thanks to the brilliant work of the devcom team, who fought tirelessly to create a vibrant, diverse and relevant event, which we all took a lot from."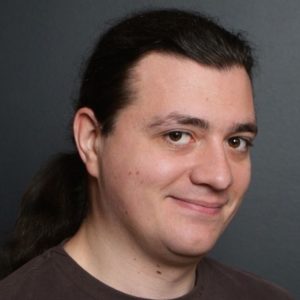 Svyatoslav Torik
(Wargaming.net)

"I've been to all kind of conferences, small and large, and I find that devcom attendance rate suits me best. I met exactly as many new people as I expected, I received different kinds of positive feedback to my session, and I personally liked what I experienced at devcom 2019.
See you there next year!"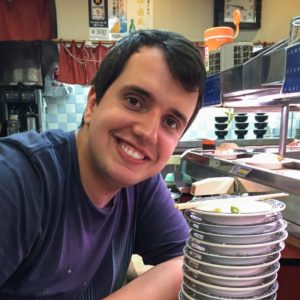 Renato Pelizarri da Silva
(King)

"It was a great opportunity to be able to attend and exchange experiences. I was positively surprised on how smooth everything went and it is beautiful to see so many interesting people gathered with a common goal. Now I can only be excited to attend again next year."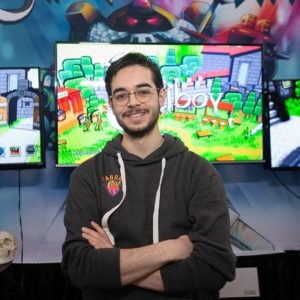 Fabian Rastorfer
(fabraz)

"devcom ended up being one of our highlights during the Gamescom week and we were genuinely impressed by the thought and effort put behind the talks, exhibition space and networking events."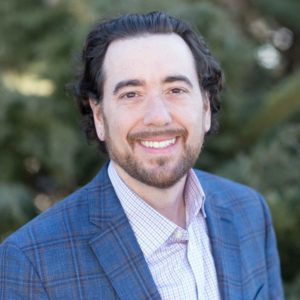 Mark Barlet
(The AbleGamers)

"I was excited to see such a receptive audience who wanted to learn about how to support players with disabilities. The conversations and contacts I made while at devcom will bear fruit for years to come."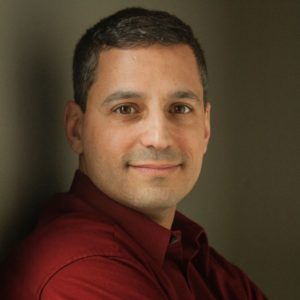 David Santiago
(Insomniac Games)

"devcom was a great experience. I was able to speak with developers not only from all over Europe, but from all over the world. It truly was a global community coming together to share ideas, perspectives, experiences and technology.
The conference staff and volunteers were great. Stephan, Nico and Kasia made this a wonderful event that I very much enjoyed."
Ralf Adam
(Tiger Team Productions)

"The invitation to give a talk at devcom 2019 has been an honour and privilege for me. The conference has been a great overall experience, that I enjoyed a lot. The quality of the talks was up to highest international standards, and the hospitality of the organizers was fantastic. The speaker's lounge alone was worth the trip to Cologne! 😃
It was also a perfect networking opportunity and I had several very productive meetings. I'll definitely return in 2020!"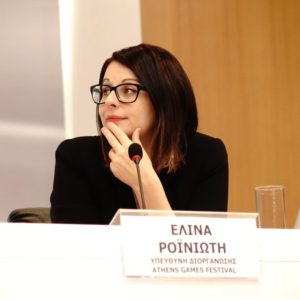 Elina Roinioti
(Game Researcher)

"devcom was an amazing experience, the place to be if you want to learn everything about games and game development."
devcom 2019 – Conference Schedule
Check out devcom 2019's conference program: 100+ sessions, delivered by 140+ speakers on 9 stages.
Interested in our next topics? Register to our newsletter here!