Exploring practical approaches to diversity, inclusion and accessibility
The devcom Call for Change Summit is a kick-off event to raise awareness on topics that are dear to us in a meaningful and impactful way.

When we joined devcom, we all shared the same desire: to make a difference and do our part in creating a safer and more welcoming industry.
With our Call for Change Summit, focussing on diversity, inclusion and accessibility, we are kicking off 2021 the way we mean to continue, bringing together industry representatives who want to make or already have made a huge difference themselves.
Together, we need to explore the wide variety of opportunities that can help and enable us all to make the games industry as a whole a more diverse, inclusive and accessible place to work in. The focus of our summit program is on practical applications and best practices, to provide our attendees with fresh ideas, the right tools, and inspiring methods to create not only diverse teams and working cultures as well as safe working environments, but also games that are accessible to every player out there.
We understand the need to learn, educate and train ourselves for personal and collective growth. In order to achieve these goals, we are spotlighting people who are way too often underrepresented – people of color, women, trans, non-binary and others of non-conforming gender – while fighting for recognition, diversity, equality and inclusion.
On February 25 & 26, we welcome all of you to join our summit and engage with each other, attend the numerous workshops, panel discussions, fireside chats and microtalks on diversity, inclusion, accessibility, neurodivergence, allyship, racism, queerness, unconscious biases, inclusive communication and other topics.
The devcom Call for Change Summit is sponsored by Facebook Gaming
Facebook Gaming is building the world's gaming community by helping game makers, developers and publishers to build, grow and monetize their games.
We're committed to building a workforce that's as diverse as the communities we serve, and in assisting our partners and clients in their efforts to make the games industry more diverse, inclusive, accessible and equitable for all.
Day 1 – February 25, 2021
Day 2 – February 26, 2021
Focus Topics
While we're still busy working on the detailed schedule, we can already share the summit program and focus topics with you.
Please come back soon for more details and subscribe to our newsletter for future updates!
Day 1 – February 25, 2021
A business case for diversity and inclusion within the games industry.
More details will follow soon.
Unconscious Bias: Building Awareness of Obstacles to Diversity
More details will follow soon.
Building a Diverse Team
Empowering those who need to be seen and have their voices raised and heard is crucial for creating a better industry for everyone – and building a diverse and inclusive team a first but impactful step towards achieving this goal.

The Power of Empowerment – Representation Matters
A game is just as diverse as its cast and narration, and proper representation is crucial. And while topics of diversity slowly find their way into main stream gaming, there is still more than enough room for more inclusive stories that we need to experience – created by the diverse team you're about to build!

No-One Left Behind – Inclusion Starts with Accessibility
To play is an inherit part of human nature. And while games have come a long way in becoming more and more accessible to everyone, there is still a lot of room for improvement – especially when it comes to competitive games. We take the time to talk about inspiring projects, as well as best practices that will help you do your part in making our industry a more accessible one – both on the gamers' as well as the developers' side.

Day 2 – February 26, 2021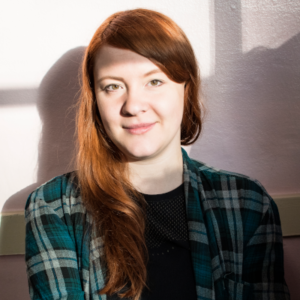 CCO at Landfall Games
Hanna runs all things community at Stockholm based indie studio Landfall Games, the makers of Totally Accurate Battle Simulator, Clustertruck, and Stick Fight: The Game.
After a couple of years working with communities and running diversity and inclusion campaigns in the events industry, Hanna was recruited to join the amazing world of games in 2016.
Founder & Game Designer at Twin Drums
After working as a Game Designer for "Candy Crush" developer King and narrative games studio Wooga, Allan Cudicio founded his own company, Twin Drums.
He is currently working on the PC game "The Wagadu Chronicles", the first afrofantasy MMORPG. Allan's big passions are "Dungeons & Dragons", fried plantain, dogs, cycling and justice.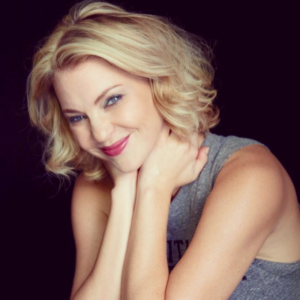 Head of Gaming Marketing at Facebook
Leah is the Head of Gaming Marketing, Americas for Facebook Gaming where she helps game developers, publishers and marketers find new ways to increase user acquisition, expand to new audiences and scale globally with the more than 380 million people playing games each month on Facebook.
Founder at Games for Good
Deborah is the Founder of dmb crew and its flagship initiative Games for Good, which focuses on helping studios and industry harness games for social impact. She was a driving force behind the Green Mobile Game Jam which reached more than 100 Million gamers about climate change, and consults for UN Environment's Playing for the Planet.
She's a media professional with more than a decade of experience, first as a print and tv journalist and then as a producer and content guru in games at Xbox and Space Ape. She is a Special Effect Ambassador, was named one of the Top 100 Women in Games in 2019, winner of the MCV Career Mentor of the Year Award, and nominated for the h100 Awards: Games in 2018. She has been a speaker at conferences around the world including Gamescom, devcom, Twitchcon, Unity for Humanity, Insomnia, ESI, Pax East PGC and more. Deborah loves this industry, good storytelling, bad TV, and sparkling juice drinks.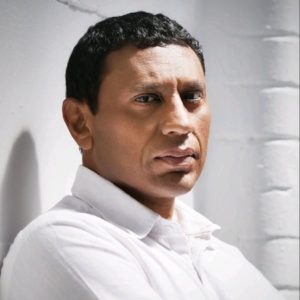 CTO at Terra Virtua
Kish Hirani brings with him 25 years experience in the games industry. He started as a software engineer, swiftly attaining technical director or equivalent roles at development studios and publishing houses like Acclaim, THQ, BBC Multimedia to name a few.
The second half of his career he moved to platform holders starting with Microsoft then settling at Sony PlayStation for 8 years as their Head of Developer Services, developing and managing resources for all developer facing technical activities. Currently, Kish is the CTO of a startup as well as a consultancy and sits on multiple advisory boards. He has taken up the voluntary position of the first Chair of the advocacy group BAME in Games (Black, Asian, Minority Ethnic), promoting diversity in the industry.
He was listed as one of 'The Top 100 most influential BAME leaders in UK Tech" 2019 in the Financial Times; awarded the "Diversity Star Award" at the Develop:Star Awards 2019 and listed as 'The Top 100 Asian Stars in UK Tech" by Diversity UK in 2018.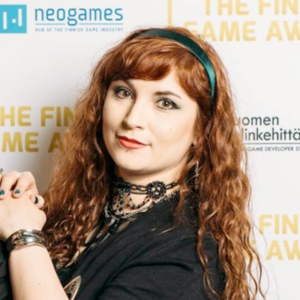 CEO & Creative Director at MiTale Ltd.
Natasha Skult is the CEO & Creative Director of MiTale, a game development company from Finland focusing on narrative-driven experiences in mixed reality and gamification.
She is an active member of the Finnish and international games industry as Board Member of IGDA.org and Chairperson of IGDA Finland. She is also one of the founders and elected Chairperson of The Hive – Turku Game Hub (game business center in South-West Finland). Besides industry work, she is active in academic research and teaches courses in game design and game (digital) art production at University of Turku.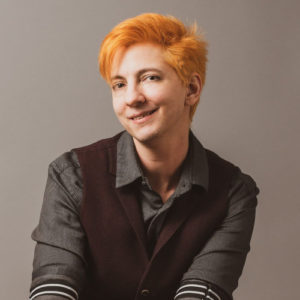 Brand Manager CRYENGINE at Crytek
With game studios like Bioware/EA and Zenimax Online/Bethesda in his portfolio, Gabriel joined Crytek in 2016 as part of the CRYENGINE Community Team which he is now supporting in a lead role. Gabriel believes in teamwork. Together, they have managed and fostered the CRYENGINE developer community on CRYENGINE.com, Discord and all social media channels.
Creating safe spaces in online environments and developing an inclusive community around gaming and software development has always been a key strategy. As CRYENGINE Brand Manager he was involved in marketing- and crowdfunding campaigns for various successful CRYENGINE indie & AAA games such as "Wolcen: Lords of Mayhem", "DECEIT", the "Sniper Ghost Warrior" series and "Kingdom Come: Deliverance"; in addition to Crytek's own games and the Neon Noir ray tracing tech demo & benchmark.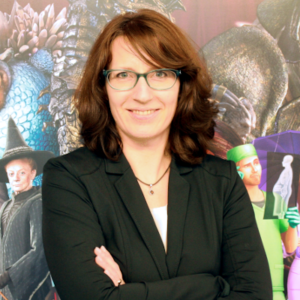 Senior Director WW Localization at Electronic Arts
Based in Cologne, Germany, Michaela Bartelt is Sr Director WW Localization at EA, heading up all worldwide localization functions including translation, recordings, vendor management, testing and engineering for the video game developer and publisher. Originally a translator by education, she looks back at 20+ years of experience in the game localization industry.
Her current focus is shaping the strategic direction of localization towards Real Time Localization including Machine Translation, Voice Generation and Process Automation. She is deeply committed to fostering diversity and inclusion and is part of the Gender Inclusivity Board within EA.
Gayming Magazine
Gayming Magazine launched in June 2019 and is an online magazine dedicated to celebrating LGBTQ+ video games and geek culture. It provides a range of news, features, interviews and reviews plus sections on anime, comics, merch and other queer geek interests.
In late 2019, Gayming Magazine debuted its new podcast the Gayming Podcast, a fortnightly show which recently has transitioned into the Gayming Podcast Live broadcast on Twitch. In February 2021, Gayming Magazine is making history with the Gayming Awards, the world's first award ceremony celebrating the achievements of the global gaming industry in representing and championing the LGBTQ+ world through video games.
Industry Gayming launches late February 2021 and will feature industry news, opinions and interviews, alongside a special recruitment zone with job board, a student zone with advice for students, and a content creators' zone with features and advice on streaming and content creation.

#RaiseTheGame

The #RaiseTheGame diversity pledge is a holistic-driven initiative managed and facilitated by Ukie, alongside being funded by some of the UK games industry's best-known companies – EA, Facebook Gaming, Jagex, King & Xbox.
The pledge is aimed at helping the overall UK games industry grow and improve in all areas of diversity and inclusivity. From guidance and practical advice to engagement activities like events both online and in-person, the pledge is a call to action to rally the sector together and become leading examples of inclusion to other industries.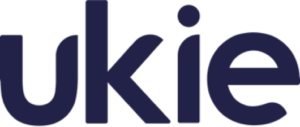 Be a Sponsor of the Call for Change Summit
We offer various ways for you to become a sponsor, exhibitor or partner and meet your target audience at devcom, from give-aways to digital advertisement or even special sessions.
Please download our sales brochure and contact our team – we're looking forward to hearing from you!