Creating the look, style and imagery of digital games.
Join us at the devcom Art & Animation Summit on December 14 & 15, 2021!

For our next summit, we will create a 2-day program packed with talks, panels, fireside chats, and workshops.
Renowned international games industry experts and artists will be sharing insights into their work and their approach to topics like 2D and 3D animation, character design, environment building, UI, visual effects and more.
A game's visuals are without a doubt one of the most important aspects – from gorgeous pixel art to photorealistic imagery, lighting, stunning VFX, and fluid animations.
During this 2-day summit, renowned artists from all around the globe will present their works to the devcom audience, share insights into their artistic work processes, and dissect the individual steps from first concepts to final products.
Attend numerous talks and panels, participate in Q&A and dedicated portfolio review sessions, be a part of our roundtables and exchange and discuss ideas with fellow artists from all around the world, or even exhibit your own artworks in our online gallery and – with a bit of luck – win some fantastic prizes.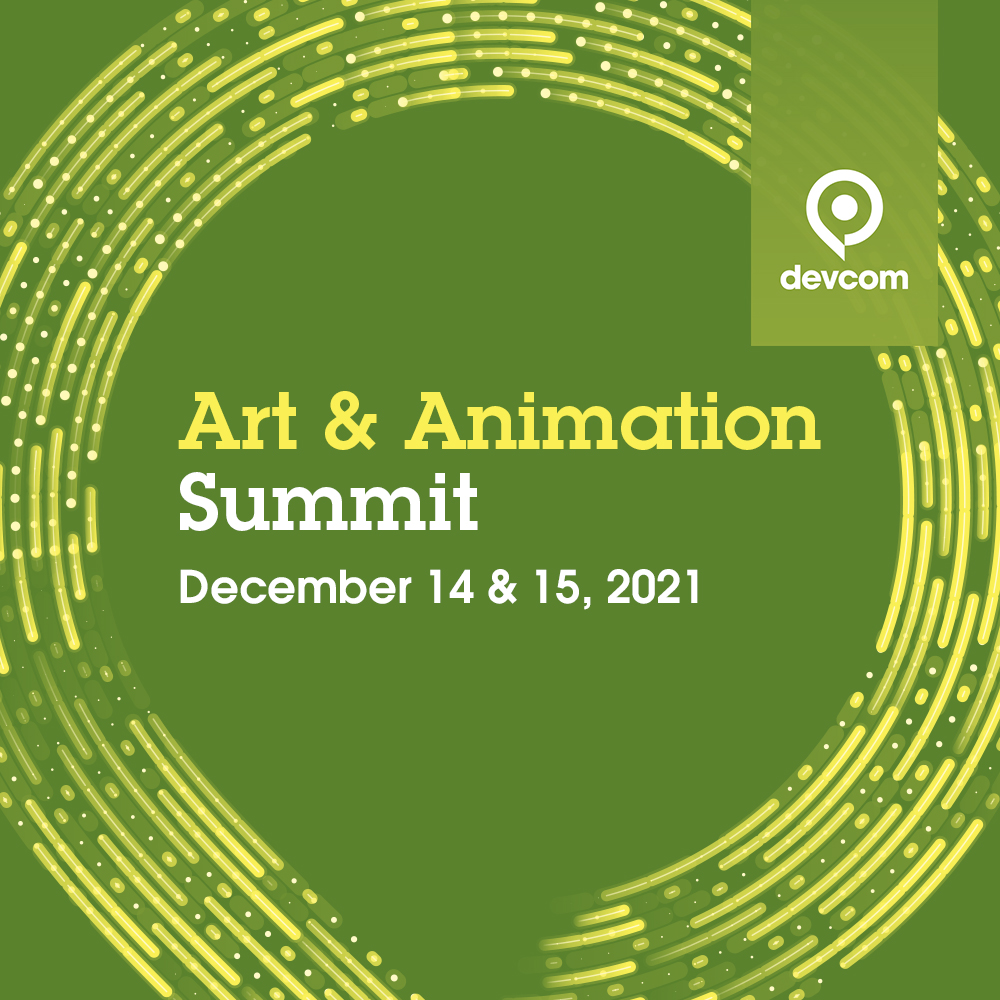 Xsolla is excited to be a Platinum Sponsor at the devcom Art & Animation Summit on December 14 & 15.
We admire the creative talent that brings your games to life visually and partnerships that bring commerce to their hard work. Visit our virtual booth and learn how to accelerate your video game growth globally.
Speakers & Sessions
While we're still busily working on the summit program, we can already share some of our speakers and sessions with you.
Please come back to check out more additions to the line-up and subscribe to our newsletter to be notified as soon as updates are available!
Click on the speaker images to learn more about their sessions.
You'd like to be a speaker at the devcom Art & Animation Summit? Great! No matter whether you're a novice or stage veteran, now is your chance!
And if you think your presentation idea might be a bit too out-of-the-box? Well, that's just another reason to reach out and let us know, because you'll have come to the right place.
Submitting your papers and ideas is simple: just follow the link to our application form – we're already looking forward to it!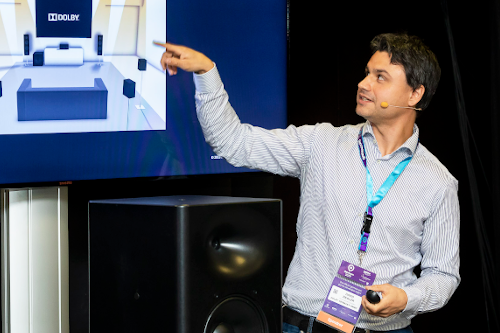 Be a part of our Art & Animation artist gallery on Facebook!
Send us your artwork & details

Get your followers to vote for your artwork before December 15, 2021
The TOP 3 artworks with the most likes can win a full conference pass for devcom Developer Conference 2022 and devcom Merchandise Store vouchers*!
*Prizes:
1st place: devcom Developer Conference pass for 2022 + devcom Merchandise Store item of choice
2nd + 3rd place: devcom Merchandise Store item of choice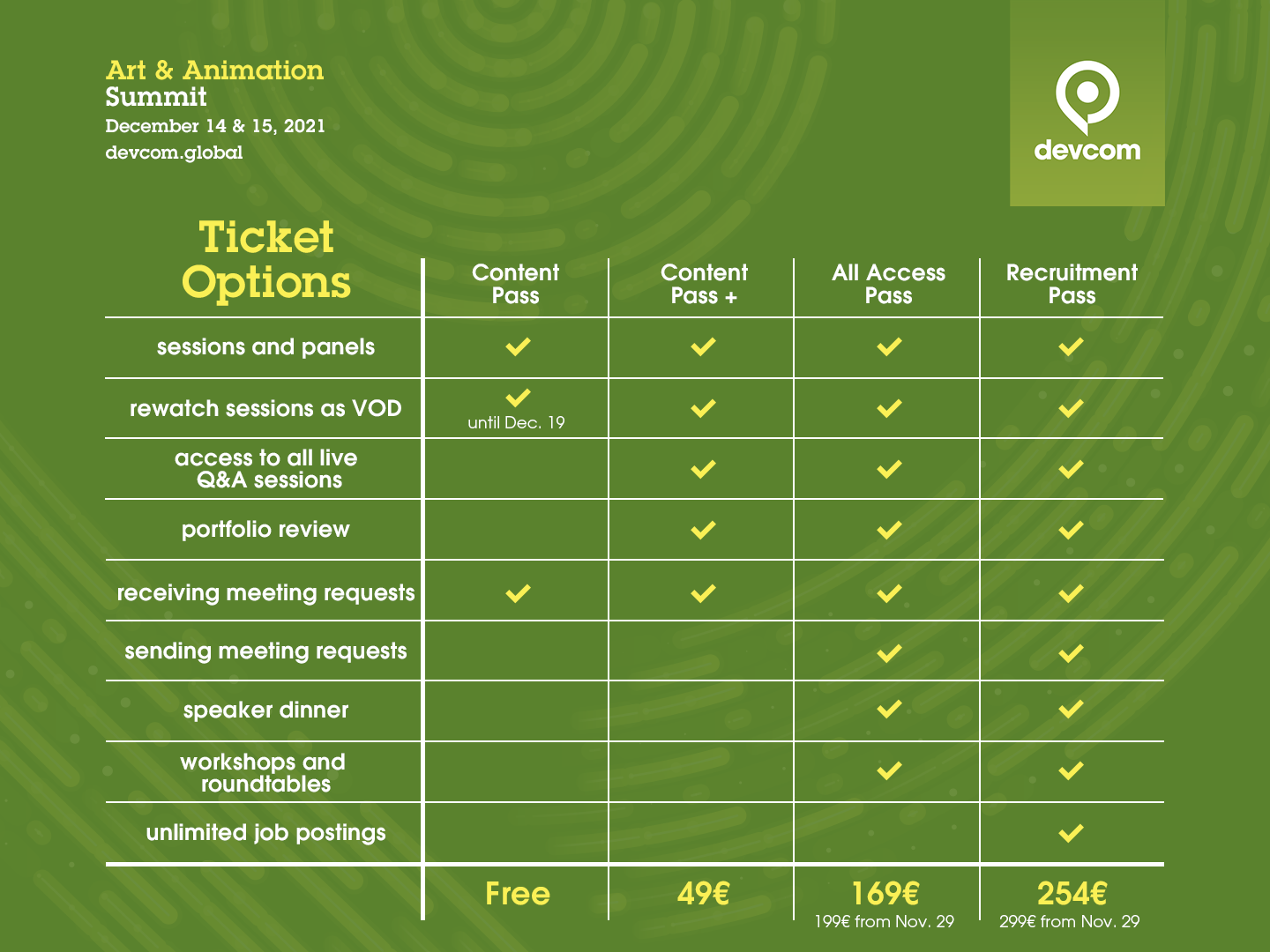 Press Accreditation: Please contact Robin Hartmann (devcom Brand, Marketing & Communication) at

robin@devcom.global

.
80 Level is pleased to be a Partner at the devcom Art & Animation Summit on December 14-15, 2021.
The 80 Level Talent platform helps creative job seekers worldwide find their dream job. Visit our virtual booth to learn how to take your creative career to the next level.
Be a Partner of the Art & Animation Summit